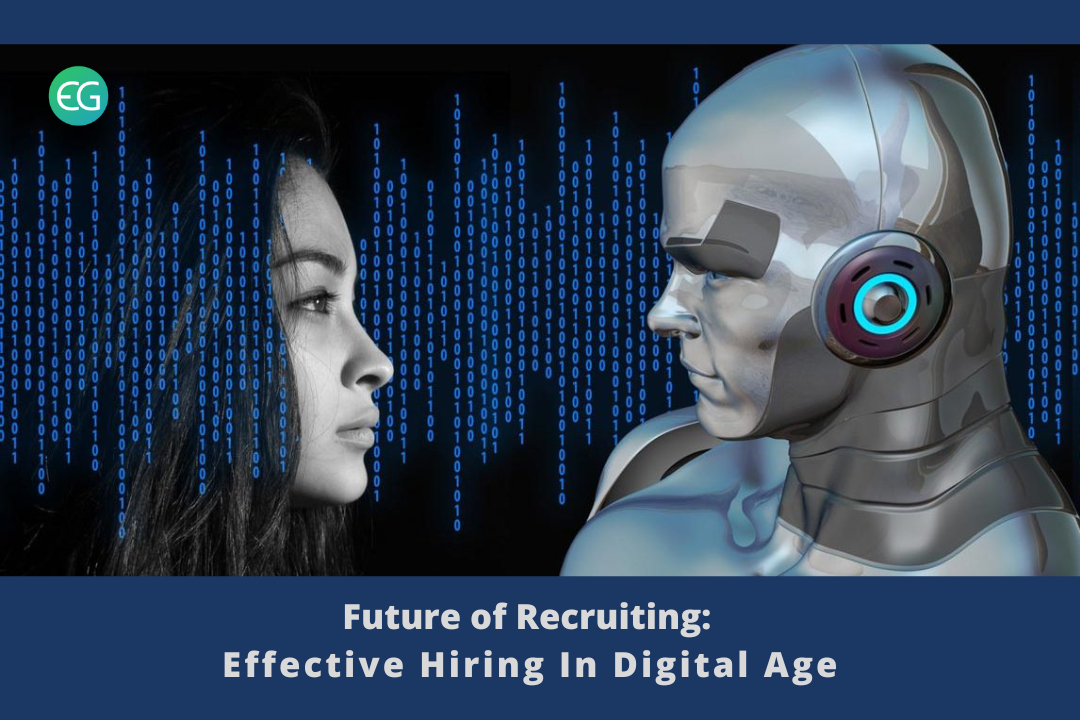 When it comes to the future of recruiting trends, online talent platforms are connecting relatively more people to the right work opportunities. According to recent surveys, by 2025 they could add $2.7 trillion to global GDP and begin to upgrade many of the persistent recruiting problems. As these Online Assessment Platforms can really ease a number of current dysfunctions regarding recruiting trends more effectively by connecting individuals with work opportunities. Here are a few recent trends in recruitment which will give you an insight into how you can go about and what different you can do in your next recruitment drive.
Finding passive candidates
In an era where freelancing is experiencing its peak success, it is difficult to find people who are actively looking for jobs. More and more people are following the norm of BYOB (Be Your Own Boss) and no matter how lucrative a job is, people don't want to work under rules and guidelines but work on their own terms and comfort.
Nowadays, most companies are using digital tools and websites to recruit candidates who aren't certainly job hunting. Meanwhile, some companies are also using robots to troll through social media sites and using big data analytics to find potential candidates who would be open to a new career opportunity.
Assessment and hiring
Assessing a candidate is no longer limited to testing their bookish knowledge. There are numerous assessments available in the market both online and offline which allow a recruiter to test an applicant in a wide area of interest. Aptitude, behavior, psychology to name a few.
Social and digital media platforms enable employers or recruiters to leverage more data for analysis about candidate's profile in detail, thus removing human judgment as a primary driver and unbiased evaluation of a candidate's potential success is assured. Further assessments w.r.t. skills can be carried out by using online assessment tools.
The growing acceptance of video interviewing
As the world is becoming smaller with the advancement of the internet, hiring is expanding its horizon across the globe. People no longer have to travel hours together to give an interview. Telephonic and video interview are becoming highly popular, all thanks to software like skype which make it possible to connect to people geographically located anywhere in the world.
Recent survey data suggests that more than 90 percent of candidates reported overall satisfaction with video interviewing. Given the wider adoption among candidates who appreciate the efficiency and better candidate experience, it is clear that digital interviewing is essential to creating a strong employer brand and attracting top candidates.
Onboarding
Digital tools have been successful in helping new employees acclimate and add value quickly. Google found that by developing an onboarding program, the productivity of its new hires rose by 15%. Some companies assign online mentors, while others create orientation websites with frequently asked questions to speed assimilation.
Online talent platforms could boost future of recruiting trends
Rather than fearing or shying away from digital recruiting techniques, both candidates and prospective employees should embrace this new reality and these new tools to overcome geographic and budgetary obstacles to gain a competitive edge in the current recruiting market.
If you still need further assistance, we at Evalground are here to help! Just specify your needs and we will create assessments on your behalf. We have our own set of assessments but if you want something more, we will customize it for you. We also have a large library where you can find a number of questions related to every topic you can think of!
Sources: businessnewsdaily.com, business.linkedin