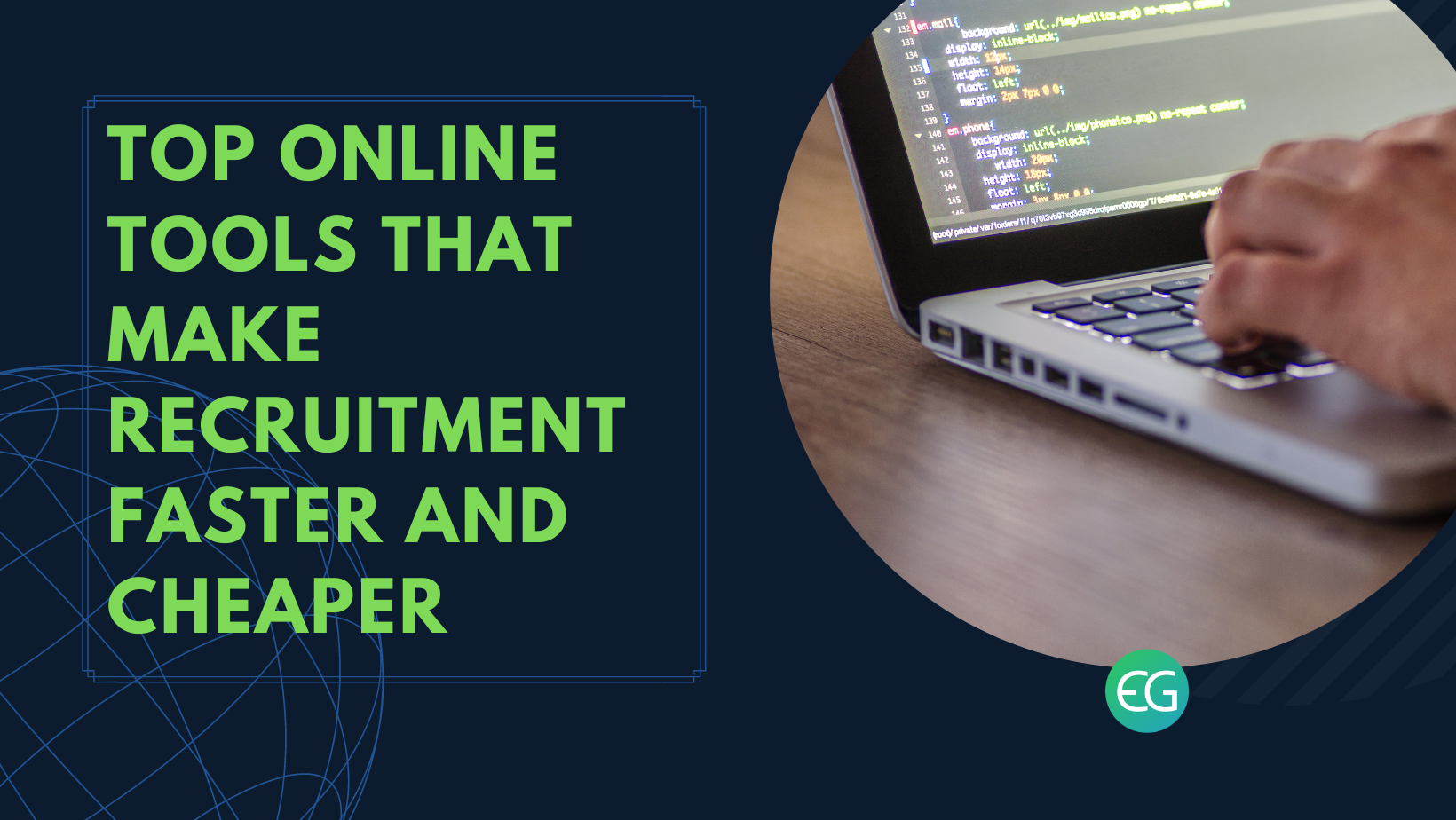 Mistakes in talent acquisition come with high costs, an organisation however big or small can't afford to ignore recruitment's best practices.
Today, it is simply not enough to post and pray!
Implementing the appropriate technology and staying abreast of digital trends are key to attracting, hiring and retaining the right applicant pool.
Hence without wasting further time, let's jump right into the top tools and techniques that make recruitment faster, cheaper, easier and more efficient for any business.

LinkedIn
Though LinkedIn seems to be the most obvious solution, many recruiters actually don't know where to start. Try the advanced search, scan for other connections,  join groups, etc.

Twitter
Make use of your network and if you have a great job, ask your followers to share it. Just be mindful of not doing it too often as it might get annoying
Facebook
Facebook's robust ad platform allows you to target the right audience. Optimize efficiency by trying out Facebook ads. Create a job's tab and it also helps to have a job specific page.
Video/ Youtube
A well-done video will increase engagement. For the video to have an impact, it needs to be deployed correctly. Hence to broaden the audience, it is important to put it up in multiple locations. Videos can be a powerful recruiting tools because they provide a medium to effectively show an organization's passion.
Get Creative!

Meetups
It is important to attend events that are not job fairs. Sites like the  Meetup.com or any other local and professional events that are happening in the area can help as you will get to network with relevant professionals.
Not only will this give us access to talent, but It will also be a great branding opportunity to get the brand's name out to the mass.
Chat Forums
Today, you find forums for almost any industry or niche. A great opportunity here is that you will get to see knowledge, expertise, and even complaints or frustrated laments about current employers.  
    
Boomerangs/corporate alumni.
A great and cost-effective way to ensure a high-quality hire who are perfect fits to your culture is to focus on recruiting boomerangs. An ex-employee might be hesitant but a quick occasional call can do wonders and nudge them in the right direction.  

Video Interviews
Video interviewing can pick up on subtle emotional cues and body language. Its speed and convenience allow more candidates to be screened without the overhead costs. Today, there are tools that enable this process to be automated and candidates can take up pre-recorded questions.

Proactive employee referrals
Employee referrals though old school, cannot be ignored as they shift a big chunk of the recruiting work away from recruiters and on to employees.

Psychometric Testing
Psychometric testing can measure an array of non-tangible attributes including intelligence, reasoning, cultural fit, critical reasoning, personality profile, optimism, etc. At a usual face to face, a good portion can still be left to gut instinct and testing beats gut feel because the results are measurable. It can also help present a positive brand image.

Reference / Background Checking
This is a step we don't want to miss before making any hiring. However, it requires different
set of skills and is best done outsourced.

Social Media Checking
a candidate's online presence can tell you a lot about their personality and cultural fit.

Employee Engagement
Have surveys, it gives employers an opportunity to get the pulse and intervene before losing a new team member.

Internal Bonding
Get your team talking! Intranet , open sessions, parties, tools like Yammer, etc aid in good employee bonding and will help improve brand loyalty.

Recruitment has always been  mission critical , requiring real effort, resources and focus. To this, we add a human touch and  a fist full of gut feel for good measure.
But the great news today Is that companies now have access to a great deal of tools that are making the process a great deal more efficient, as long as we are willing to dedicate the time and effort into doing it properly.

This content was brought to you by Evalground Online Testing Platform. Evalground is an online assessment and test evaluation system focused on helping Recruiters in the initial screening of potential candidates from an ocean of job seekers in an automated way.
Evalground supports Online Aptitude Tests, Spoken English Communication Skills Assessments, Coding Contests in JAVA, C, C++, Ruby, Python, JavaScript and PHP.  Evalground also supports Automated asynchronous interviews. Evalground Screening Tests can be used by Recruiters during campus hiring or to screen walkin candidates.