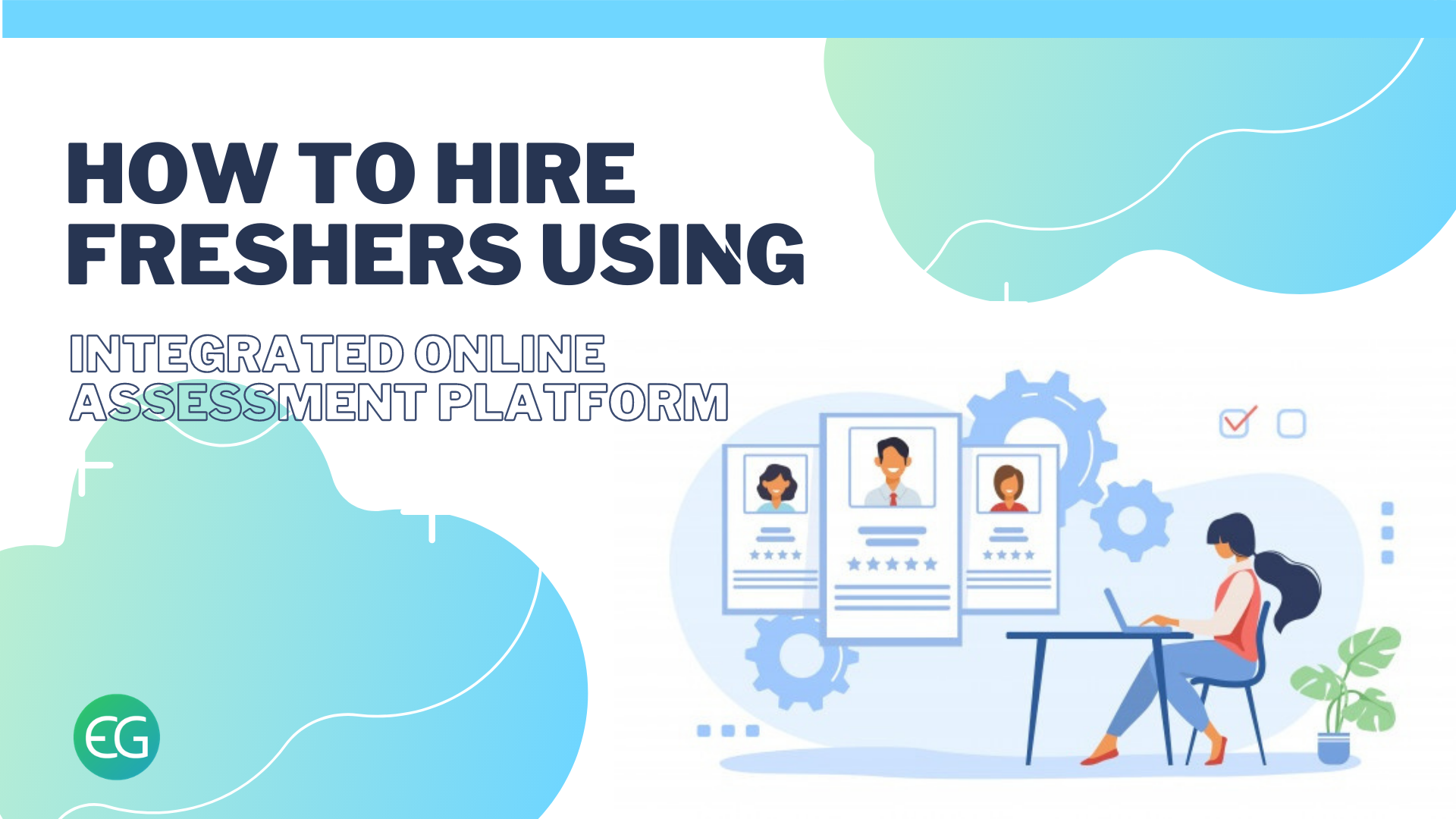 Today's corporate world is running at a breakneck pace to keep up with the rapidly evolving times. Managers don't generally have the opportunity to teach newcomers without any loss of valuable time, which is the reason organizations are increasingly considering recruiting individuals with some sort of experience. Yet, freshers come with their own sets of abilities as well. Furthermore, if no organization allows them to prove themselves, how are they going to get the experience organizations to search for? 
An accomplished individual would know the bare essential of the work and, subsequently, have a shorter learning curve. Nonetheless, a fresher comes with a new viewpoint. The greater part of your fresher populace today is twenty to thirty-year-olds and Gen Z – two ages that are driven, inspired, and anxious for circumstances.
It is often seen that many companies, especially those which are small to medium-sized enterprises and startups, struggle a lot to hire new graduates or freshers. Also, sometimes it feels like there is a gap between freshers and corporates. Corporates always are willing to hire freshers with proven excellence and a thrive to grow within the company as hiring freshers can be cost-efficient for the organization. Similarly, freshers feel a little lost in assessing a company or understanding which organization is best for their career growth. In these cases, online platforms can act as the bridge between freshers and corporates to eliminate any gap that might be between them.
Getting a successful campus drive in the best colleges can sometimes prove to be a challenge if you don't have a big and established brand name. Also, the requirements in your company for freshers can evolve and change anytime during the year – and as we all know, college freshers are available only at the end of their academic year. So, what do you do? Do you wait for colleges to finish their academic year? Or do you work on changing your talent requirements? In cases like that, how can you still hire quality freshers? Evalground comes here with the aim to bridge the gap between graduates and corporates through data-driven and artificial intelligence-based industry and academia-backed skill testing.
Campus recruitment is one of the most common ways of hiring freshers. Campus hiring in simple terms refers to the process where large companies look forward to filling certain of their vacant positions by employing students or freshers from various campuses. With the number of millennials and freshers increasing at an exponential rate, conducting campus recruitment and hiring fresh talent has become an inexplicable part of most company's hiring procedures.
Campus hiring has always been associated with large corporations who look for candidates in a bulk. But, does that mean that there is no scope for smaller companies at all? Well, it is time to change this concept among recruiters. Recruiting young talents is the next big thing in talent acquisition as they are finally the future of your company. The competition for grabbing young talents is only going to grow more and more intense.
With Evalground in place, most campus recruiters can now save a lot of time, money, and resources. These tools ensure that the entire initial process of filtering is conducted in a systematic, scientific way ensuring that the candidates with an appropriate set of skills and competencies fit to join your organization are selected for the final round of interviews.
Technological platforms can help organizations to hire the most suitable entry-level talent by using customized assessments to benchmark fresher hiring. This is a break away from the traditional methods as it delivers incredibly accurate results. We have created a guide for campus recruitments to help you understand it better. Click here to learn more about campus hiring.
Benefits of Hiring Freshers through online assessment platforms are the following:
We at Evalground believe in skill testing as per the job roles. With us, simplicity is the key. We do not believe in generic tests that are not conclusive if a candidate will be good at their chosen role. We believe in assessing freshers for different roles at scale.
Applicant Tracking System
An integrated applicant tracking system (C-Track) will help you streamline your entire hiring process and tracking is made easy due to an artificial intelligence-based scalable platform.
Easy Job Posting
The job posting is made easy with our integrated platform. Create a career page and share your job opening and share on all of your social media platforms as well just with one click. Similarly, invite candidates in one click as well.
Online Assessment
Online assessments in our platform are made to measure. They can be personalized as per your hiring requirements and job needs. We understand that all organizations have different goals and different targeted skills.
End to End Recruitment
Our online recruitment platform provides you a place to track your entire hiring process. From sourcing, assessing, to hire. The entire process is organized in a single place so that you do not have to switch between different platforms.
Campus Recruitment
You don't have to worry about conducting campus drives anymore. Conduct remote campus recruitment drives from our platform and just get the detailed automated reports to make easier hiring decisions.
This content was brought to you by Evalground Online Testing Platform. Evalground is an online assessment and test evaluation system focused on helping Recruiters in initial screening of potential candidates from an ocean of job seekers in an automated way.Evalground supports Online Aptitude Tests, Spoken English Communication Skills Assessments, Coding Contests in JAVA, C, C++, Ruby, Python, JavaScript and PHP.  Evalground also supports Automated asynchronous interviews. Evalground Screening Tests can be used by Recruiters during campus hiring or to screen walkin candidates.