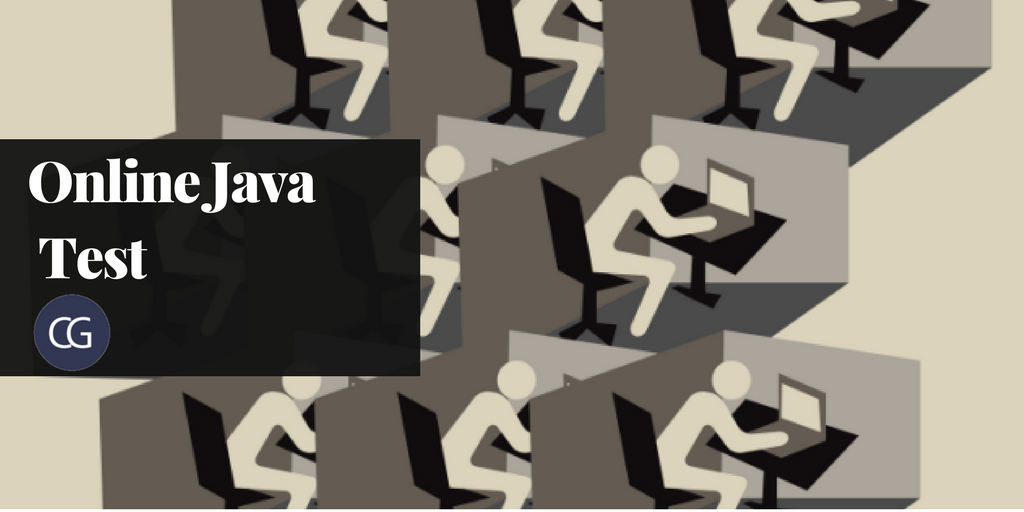 Hiring programmers and developers by just looking at their resume is like asking a cricketer to write an essay about his capabilities. Absolutely absurd isn't it?? Well, recruiting someone for a technical profile needs you to look across the pen and paper to understand the candidate's technical acumen. For a recruiter hiring a Java developer consists of first understanding the candidate's hands-on programming capabilities.

Enter: Java online test
Online assessments and tests have been the life saviour for recruiters for quite some time now. Recruiting a well-rounded java developer can be tricky, especially for recruiters who are also concerned about saving up on time and costs as well. But, the question always remains that, how do you determine if an online test is worth your mettle?
Well, the recipe for a perfect java online test might not be something that you are aware of but, fret not! We are here to provide a checklist for you to go through to determine which Java online test is the best solution for you to put your faith it.

Understand your requirement
This step is very important as it will guide you in choosing the right Java online test that integrates the applicable dimensions according to your criteria. What you can do here is read the instructions for assessments yourself and read the test manuals for better judgment.
Before choosing an Java online test, you must clearly understand the requirements required for the positions you want. Because the results of such an assessment only make sense when it is related to the required profile for the job.
All-inclusive question library
While hiring a tech guru for your organization do you just check the skills written in their resume and take their word for it? Absolutely no, right?
A programmer who is confident about their skills set should be tested to check their hands on programming knowledge. Always opt for an online test which works as a yardstick to measure the candidates' java theoretical concepts, coding and debugging altogether in a test.
Evalground has been a pioneer in online assessment and recruitment genre for quite some time now. Its extensive question library provides the best in class Java test online coding simulator and a premium library of programming questions to assess candidates on Java skills. With an extensive library which is updated on a regular basis, it is ensured that the questions are tailor-made to fit the profile that you are opting for.

Automated reporting
A recruitment drive requires you to keep a lot of things in your mind and let us not forget, as a recruiter you are hiring an asset for your organization
With Evalground Java Online Test, you will get precise and need specific report on the section-wise performance of the candidate that will help you make a detailed assessment of the candidate's coding and debugging skills and also the prerogative of going through the answers submitted by the candidate.

Auto Evaluation and Report analysis
The test may be one of the biggest hurdles you think you are going to face but, guess what? What happens once the test is over and you got hundreds and thousands of reports to go through??
To help you save time, energy and of course money, Evalground Tests are auto-evaluated with results published as soon as the test is submitted by the candidate.
Online proctoring and cheating prevention

Cheating prevention techniques are one of the biggest boon brought in by pre-assessment tests. Most of the online assessment tools in the market comes armed with various cheating prevention methods to help catch the trickster before the trick. The huge advantage of online proctoring is that the candidate doesn't need to travel to a test center. This method is fair and saves a lot of time and cost. But how secure is online proctoring? You might, at first sight, think that test center proctoring is more secure – as it sounds easier to spot cheating in a controlled environment and face-to-face than online. But it's not as simple as that.
One test in many ways:

They say that trying different ways of doing one thing is what brings invention.
Maybe online tests are something which came up recently, however, did you know there are many ways in which you can utilize it?
It goes way beyond just saving your money and time.
Campus Recruitment
Campus placements can be a mad rush or a nightmare for those who have to organize it. Since this whole process takes a lot of time, resources and of course money, most recruiters and employers are now shifting to online assessments tools to focus on only the best of the best candidates out of the whole bunch. With online assessments tools, a recruiter can conduct placement drives in a matter of a few clicks.
Walk-ins
Are you looking forward to having some candidates walk-in for an interview? Well, all you gotta do is, conduct online walk-ins by hosting a public test. What you will get here is a public test link which can be shared over your career website page, various social media channels and also local consultancies to reach a number of candidates depending on your requirements. Also, an employer can add custom questions and mandate some fields before the test to know more about the candidate, such as their current CTC, current state, etc. The candidates eligible for the role can opt for these tests.
Brand Promotion
One of the features that we recommend, you exploit to the fullest is brand promotion. Till now we have discussed online assessments and tests and examinations, etc. etc. These tools allow you to promote your brand while the applicants take up the test. The landing page of the tests will have your brand logo which will be viewed by the candidates.
Hackathons
Online assessments tools can also conduct hackathons as part of their recruitment drives or brand building initiatives. Hackathon is one of the methods to incite innovation among young minds, this is why recently their popularity has increased and now most HR managers are using it as a hiring tool. If you as a recruiter using them for hiring or internal purposes, you can literally change the way you invest your time and finances in the whole process.
Campus Brand Ambassador
Online assessments tools provide end to end campus hiring solution as well. By including this feature, a recruiter can completely say no to all those painful logistics and tedious pen and paper tests. Online assessments tools also provide such facilities in which their executives will work as your brand ambassadors. By this way, you can exponentially bring down the overall recruitment costs, save time and enhance your offer to joining ratio.