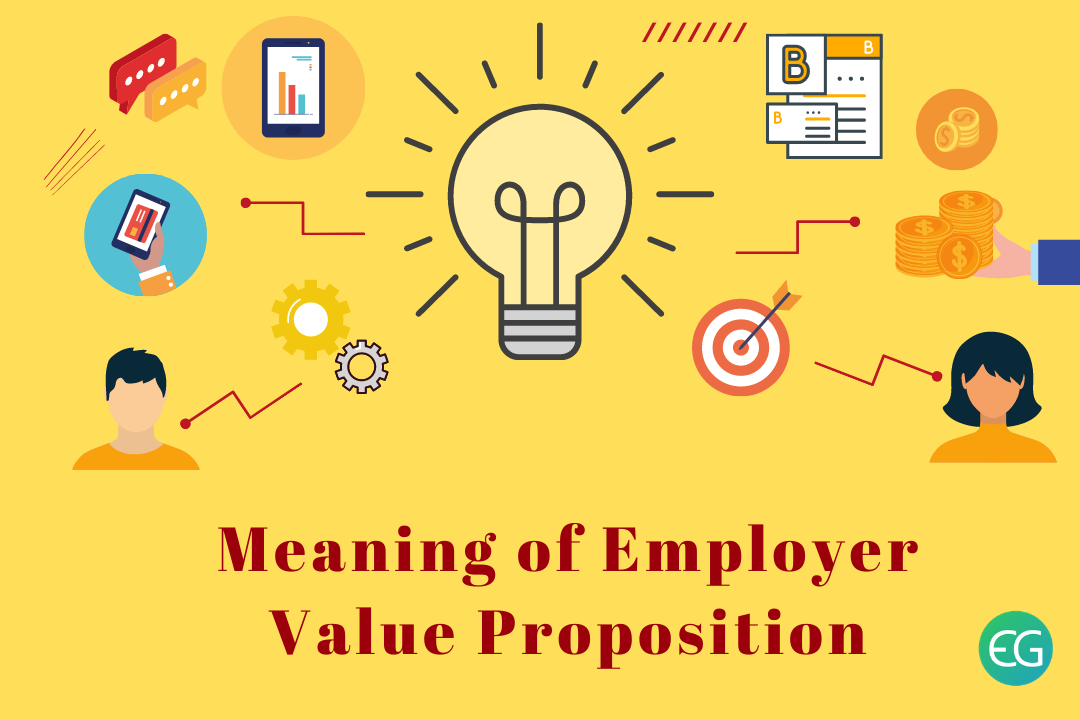 If you've just came across the term employer value proposition, or EVP, and are wondering what it's all about keep it up reading!
It's a comparatively new term in HR, but the concept isn't. what's Employer Value Proposition? Briefly, it's the salary, benefits, and compensation an employer offers employees reciprocally for his or her skills, experience, and contribution to the success of a corporation.
That definition seems logical and easy, but it doesn't explain why it's suddenly gained such a lot of prominence.
The short answer? Because employers have realized that an employer brand proposition is important to a meaningful employer branding strategy.
What Is Employer Branding?
Simply put, employer branding is a company's chance to tell potential candidates why you're the place they want to work. Research has shown that companies with a strong employer brand display 54% higher-quality applicants, 22% better quality shortlists, and 9% better fit hires.
When 70% of the global workforce is the passive talent it becomes all the important to be proactive and influence applicant decisions.
Before you dive in headfirst and book your plane tickets or order pen holders with your company's logo printed on them: Deciding where you want to go. You'll need to finalize a strategy for deciding where to focus your efforts. 
Five Questions You Must Know the Answer to
Why would someone want to work for you?

What is your brand personality?

How do your current employees and candidates perceive your employer brand?

What percentage of your employees would recommend your company as a great place to work? What is the promise you are offering to employees?

How equipped are you to deliver the brand experience? (Employer Brand International research found only 46 percent have!)
Employer branding is crucial if you want to survive today's war for recruitment. Your employer branding is something that can dramatically influence your ability to attract, hire and retain top talents. Nowadays, almost everything revolves around some statistics which tell us a lot more than people used to think.  
It would be an agony that even if we have these stats, we still cannot learn from them and utilize these vital findings in our organization. We have compiled this list of stats which is proposed after so many days of research. Where some of us would see only numbers, we see ways to help you learn more. Therefore, we collected these interesting stats about employer branding in the current recruiting market which can help to make a good employer brand for your company.
The below data collected through various research across the globe is proof enough for the same :
52%

of candidates first seek out the company's websites and social media page to learn more about an employer.

72%

of top recruiting leaders worldwide agreed that employer brand has a significant impact on the hiring process.

59%

of top recruiting leaders worldwide are now investing more in employer brand.

70%

of the brand experience is determined by Individual People Experience.

76%

of prospects job seekers prefer to apply through a company career page or site.

Average retention rate after 1 year –

33%

from career websites compared to

22%

from job boards or portals.

Over

75%

of people who recently switched their jobs because LinkedIn helped to inform with their career decision.

64%

of companies use career website as the most preferred channel for promoting their Employer Brand.

76%

of companies choose social media to communicate and promote their Employer Brand.

79%

of job seekers like to prefer social media for their job search.

20%

of tech candidates are rejected because of their social media profiles.
What Is Employer Value Proposition In Business?
Employer Value Proposition is that the value proposition which will make employment seeker apply to a corporation and keep an existing employee working there. The Employer Value Proposition of a corporation must be designed to suit the industry, align with the company branding and appeal to the sort of individuals the organization wants to draw in and retain.
No marketing efforts can succeed without a worth proposition. An Employer Value Proposition tells people why a corporation is an employer of choice. An EVP must be an employee-centered strategy that's kept alive and up so far through ongoing interaction with employees and external marketing research.
Your EVP can't achieve success if you don't know what appeals to and is needed by potential and existing employees.
An Employer Value Proposition is often viewed from two perspectives:
From a corporation perspective, it's an employer value proposition that draws and retains talent.

From an employee and job seeker's perspective, it's an employee value proposition that creates people who want to figure for a corporation and most significantly stay working there.
Every business features a value proposition that they provide to customers, candidates, and employees whether or not they have consciously defined a technique or not. Without an outlined customer value proposition or an employee value proposition model, business is perhaps not going too well.
The value a business offers customers, candidates, and employees aren't only about their products and services or the compensation they provide to their staff. Companies must provide an excellent customer experience, excellent employee experience, and an excellent candidate experience. EVP in business encompasses everything from an organization's culture, mission, and values to service, rewards, and therefore the sort of people that work there.
A well-structured EVP will attract and retain the proper staff for your business. You'll have people on board who want to be a part of the corporate because they invest in the culture, mission, and values. meaning that they're going to automatically offer customers top service because they need to ascertain the organization's success.
This content was brought to you by Evalground Online Testing Platform. Evalground is an online assessment and test evaluation system focused on helping Recruiters in initial screening of potential candidates from an ocean of job seekers in an automated way.Evalground supports Online Aptitude Tests, Spoken English Communication Skills Assessments, Coding Contests in JAVA, C, C++, Ruby, Python, JavaScript and PHP.  Evalground also supports Automated asynchronous interviews. Evalground Screening Tests can be used by Recruiters during campus hiring or to screen walkin candidates.