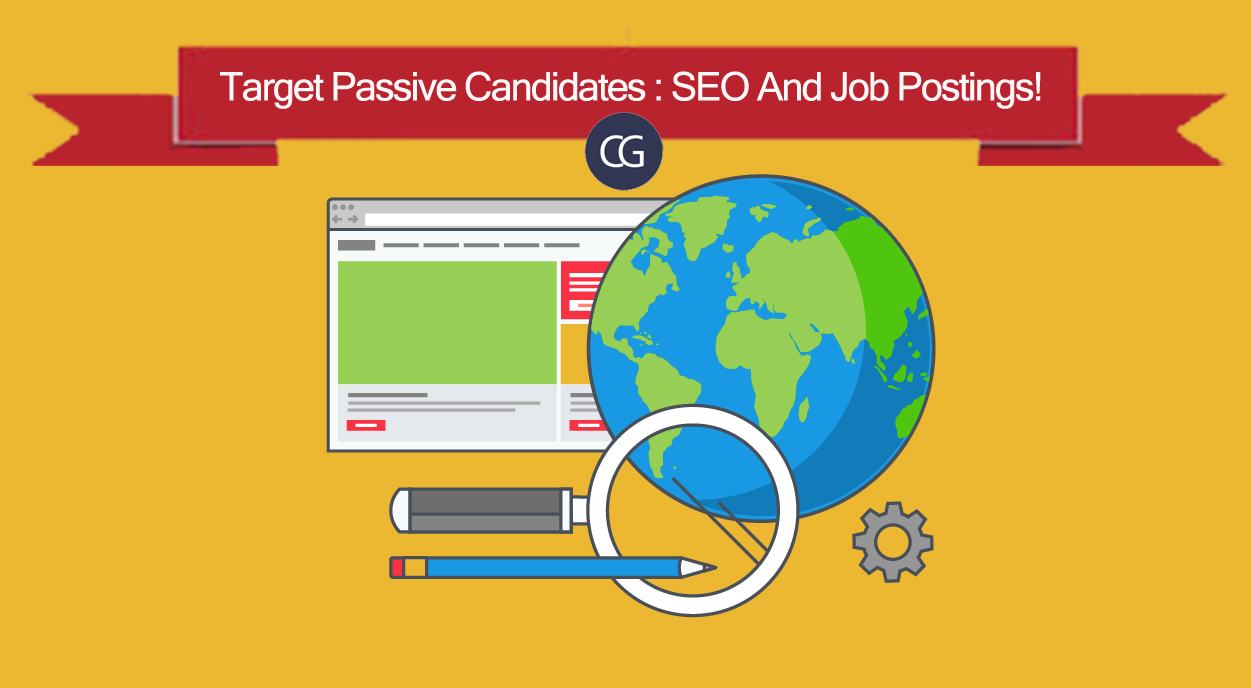 Passive candidates are those professionals who are already employed and they are not actively looking for a new job but they have the suitable qualifications and experiences. They are mostly satisfied with their existing profile but they are ready to make a career move for any new opportunity if that employer is better than the one they have.
Focus On SEO Aspect
Sourcing passive candidates is not just about finding them. It's also about screening and getting engaged with those candidates in more depth conversations. So, if you want to grab over 226 million job searches on Google, you need to focus more on SEO while posting a job. SEO or Search Engine Optimization can be a key factor that can help your job postings move higher up in the search rankings. By using better SEO and keywords practices to your existing job postings, You can post an effective copy that appeals to the right passive candidate. Take your time and come up with a presentable job posting that compels the passive candidates. Focus on the related opportunities linked to the position by making sure that any objectives coupled with the position are clearly defined.
Try Specialized Sourcing Tools
Reaching out to the passive candidates is better when you can personalize your sourcing methods. The benefit of sourcing passive talent from online tools is that you see prospects in environments where they're actually active and engaged. Tools like People Search, which is a Chrome extension, works very well with online communities. Find any candidate profile on Facebook, Twitter, Dribbble, GitHub and Behance by activating this extension. People Search will build a complete profile of any candidate including their resume, email address and other social networks in which your prospect is actually active. Verify their social graph before you connect.
Meet Through Tools And Services
Manually searching through social media is not the right way to find passive candidates. Search engines like CareerBuilder resume database, Monster's Talentbin and zillionresumes.comcan help you discover the appropriate talents who fit into your requirements. All of these engines offer vast databases of resumes that you can skim through candidates profile. They might also help any recruiter in finding candidates' contact details through their social media profiles.
Leveraging Boolean Search Techniques
You can use Boolean search techniques to find any passive candidate email address. It is also very important to think of their possible interests when you're actually looking through their profile. For example, they might be holding a position as a Java developer but also takes part in a lot of Python coding challenges. Or they might recently have taken any kind of management courses online. If they have, it's very likely they have shared that particular certification details on LinkedIn or any other avenues. So, in general, look for such information that can help you understand candidates' needs and interests– particularly anything that hints at what they would like to do next.
Utilize Using Keyword Tool
You can use an important resource like Keyword Tool to assist in showing you about the search rankings related to your existing keywords. You can improve all of your SEO based job postings by leveraging over 750+ Google keyword suggestions for absolutely free. With Keyword tool you can actually find out what your audience is looking for as it helps you find the keywords that people are typing into Google search box. It can also help you in discovering numerous new long-tail keywords related to your related topics by automatically generating Google's searches by suggestions from real user queries. If you are running a pay-per-click (PPC) advertising campaigns and targeting your advertisements based on keywords that users type in Google, you know how important it is to select the right keywords for your campaigns. As a result, you will spend less money on advertising and generate a better return on investment.
This content was brought to you by Evalground Online Testing Platform. Evalground is an online assessment and test evaluation system focused on helping Recruiters in initial screening of potential candidates from an ocean of job seekers in an automated way.Evalground supports Online Aptitude Tests, Spoken English Communication Skills Assessments, Coding Contests in JAVA, C, C++, Ruby, Python, JavaScript and PHP.  Evalground also supports Automated asynchronous interviews. Evalground Screening Tests can be used by Recruiters during campus hiring or to screen walkin candidates.