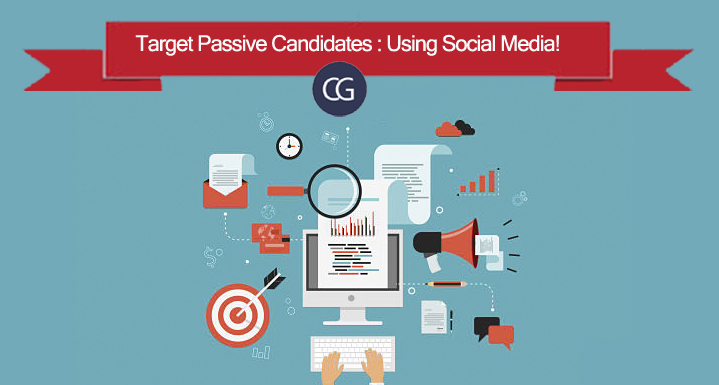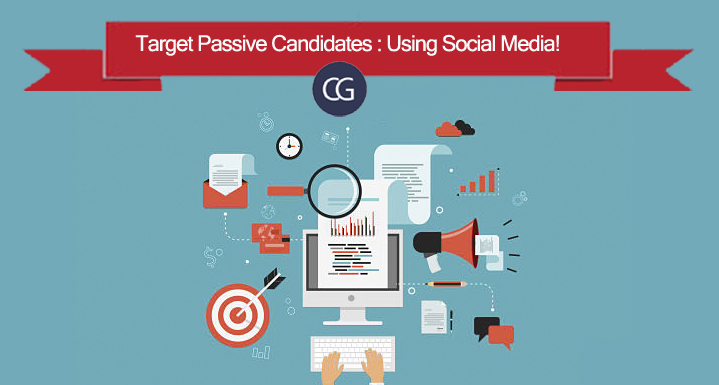 Employers need to realize they are in the face of an existential threat in terms of sourcing and hiring candidates who are active. When it is common to find active job seekers, however, it is often said that the best hires are those who aren't looking for a job at all. These kind of candidates are commonly called as passive candidates. One of the main reasons to seek out passive candidates is when you are looking someone very specific for a role with some distinct skills set.
To emerge as an appealing opportunity to applicants, it's important that you're making best utilization of your social stages. Social networking platforms offers various chances for you to circulate the content you make on a more extensive scale. As per GlobalWebIndex, the normal web client has more than 5 online networking accounts. Individuals go to these distinctive groups to share what's at the forefront of their thoughts and chat with individuals with similar interests. Sites like LinkedIn, Facebook, Twitter and a modest bunch of others offer applicants an enormous chance to interact with applicants – a significant number of whom could never be found through conventional sources.
Most organizations utilize social networking to recruit employees however not all are doing it effectively. In this article, we'll examine the advantages of social networking selecting and some ways you can associate with gifted individuals on the web.
Facebook


Facebook has billions of users who are connected with each other despite of their geographical boundaries. The option in Facebook, known as graph search will help you find people who match certain criteria or sets of skills. For example, if you write "salespeople who have studied in Bangalore" in search, Facebook will generate a long list of matching profiles. It'd be a good idea to look for people who have been at their job for some time (for example, from two to four years). They're more likely to be open to new opportunities and challenges.

Twitter

Twitter has countless users and it has revolutionized the way you search specific content. You can utilise Twitter's advanced search option to find hashtags that can help you look into passive candidates who match all the specific skill sets for your job posting. For example, if you're looking for a content manager or an SEO specialist, you could look into hashtags like #contentmarketing or #SEO. Look for those individuals who tweet interesting insights or answers questions. You can follow them on the platform and reach out to them through Twitter. You can also follow the profiles of companies that do well in their industry and connect with the people currently working there. Participating in Twitter chats, which are group conversations held at a specific time, can also help you find interesting professionals and prospective candidates.


LinkedIn

This is the most popular social media platform for working professionals. LinkedIn is already popular among recruiters to connect to other active working professionals. Here you can connect personally with professionals who match your requirements or skills set and you get an idea about the quality of their work and work experience. Experienced and talented active professionals hear from a lot of recruiters on LinkedIn. Don't copy-paste the same message to everyone you try to connect with. Instead, mention what about the candidate caught your attention and makes you think they would be a good fit for your company.

Portfolio or work sample sites

Another advantage of online sourcing is that you could really observe applicants' work on online portfolio sites. This functions admirably for creative professionals like designers who add to Behance, Dribble and Carbonmade. Github is likewise a decent choice to discover developers or engineers by taking a look at a group or individual tasks. A decent option for sourcing specialists would be sites like Codercred, Codility, Evalground and Hackerrank. Through these sites, you can have coding challenges and pick competitors who got the most elevated scores.
Sourcing Tools

The advantage of recruiting talent from online groups or communities is that you see prospects in conditions where they're dynamic and engaged in. Contacting passive candidates is better when you can customize your communication. Tools such as People Search, a Chrome extension, works with online groups. Discover any possible candidate profile on Facebook, Angel List, Twitter, GitHub, Dribbble and Behance and activate the extension. People Search will assemble an entire profile, very often including an email address, resume and other informal communities in which your prospect is dynamic. Confirm their social diagram before you connect.

This content was brought to you by Evalground Online Testing Platform. Evalground is an online assessment and test evaluation system focused on helping Recruiters in initial screening of potential candidates from an ocean of job seekers in an automated way.Evalground supports Online Aptitude Tests, Spoken English Communication Skills Assessments, Coding Contests in JAVA, C, C++, Ruby, Python, JavaScript and PHP.  Evalground also supports Automated asynchronous interviews. Evalground Screening Tests can be used by Recruiters during campus hiring or to screen walkin candidates.