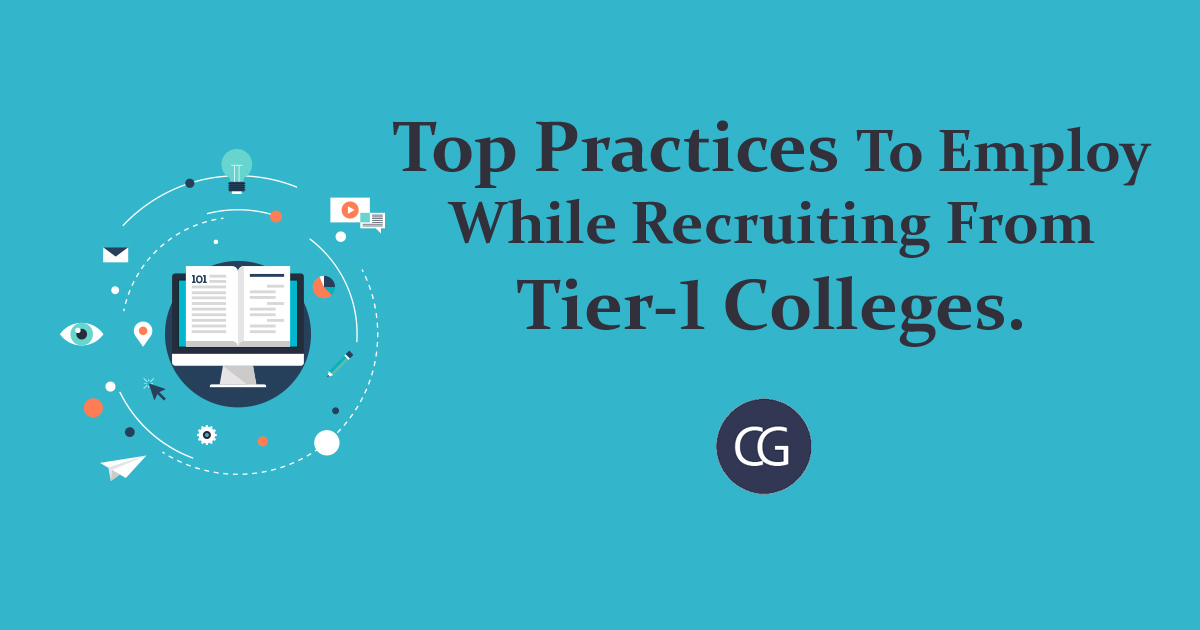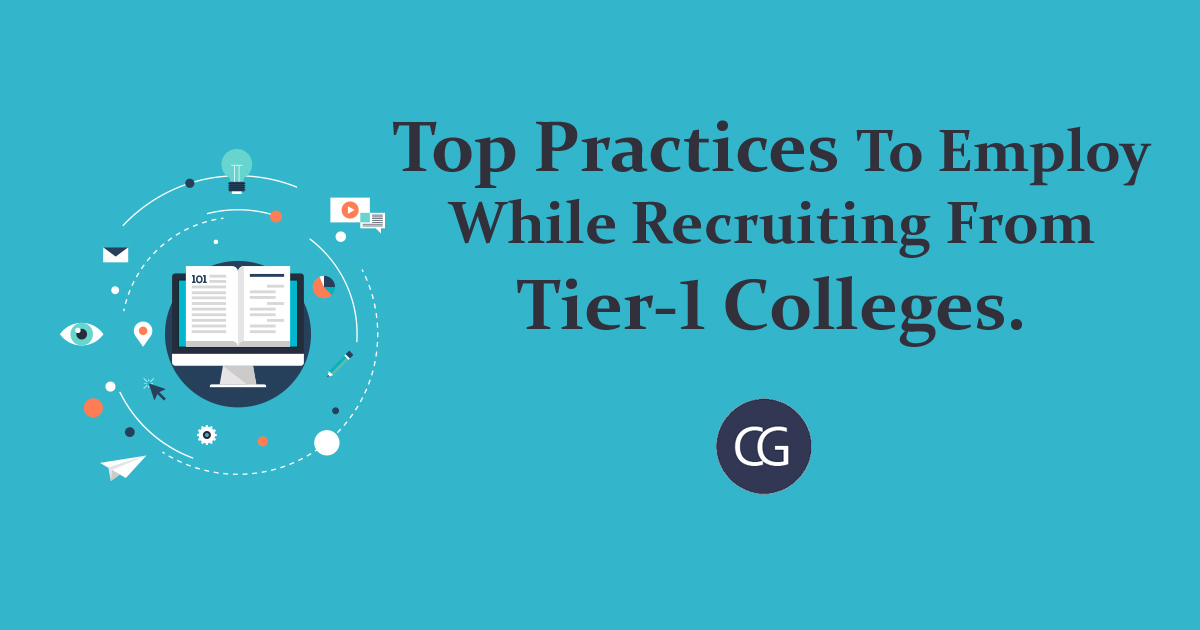 Campus recruitment season is here and the easiest way to get your future employees is by having a successful campus recruitment session. While many recruiters see on-campus recruiting as a quick and easy way to source junior-level recruits and link students to open jobs, the real result is that the school a person attends has an outsized influence on which career doors are open to them and which are not. There are more than 2,500 engineering colleges in India, of which 100 are tier I, 150-odd are tier II and rest are tier III colleges. A typical large IT company in India, which makes more than 15,000 offers to freshers every year, would typically restrict to visiting 100-125 odd colleges for recruitment. In the past, there was a stark difference between tier I and tier II colleges in both the quality of candidates and the process of organizing campus recruitments.
However, many tier-II colleges have scaled up their organizational capabilities and invested in training students in a way that there is hardly any difference in skill sets, outlook and other competencies between candidates of tier I and tier II colleges. Even though with time the differences have become limited, yet there is a distinct distinction between tier 1 and other colleges, in terms of candidate assessment and also the CTC offered to them. Here are a few campus recruitment strategies which you can apply to your own hiring techniques for a successful campus recruitment campaign in an efficient manner:
1. Use social media to your advantage
Today's emerging professionals are not scouring the local classified section looking for employment ads, nor are they pursuing shop windows hoping to find a meticulously scrawled 'Help Wanted' sign. There are appropriate ways of using social media to connect with students. LinkedIn is one of the most effective tools that companies can use to reach out and network with prospective employees. Today's young talent is using their smartphones, updating professional networking sites, and turning to the latest mobile devices to engage with industry leading employers. So, make sure that you're investing in a mobile-friendly recruitment process making your career sites mobile friendly, and ensuring that the application process is easy to pursue from any device.
Also, don't forget the influence other social media platforms like Facebook, Instagram and Google+ can have on students. This is the age of social media influencers and you can get your recruiting game going by becoming an influencer in your field. Regularly adding content and job postings is a sure shot way to garner attention from young job seekers and college students who will become the future employees of your company.
2. Engage with Student Clubs
College campuses are active places, and it's easy to get lost in the hustle. Making positive connections with the right clubs, associations, and student groups can be the best way for organizations to introduce their brands, network with prospective candidates, and position their companies as an employer of choice.
3. Get Creative
Creating a buzz on campus will go a long way in terms of brand recognition. Sponsoring events, guest speaking at student organizations, or participating in alumni networks are some of the indirect ways of recruiting from colleges.
4. Focus On Your Strengths and Connect
Companies, especially small and growing companies, should realize that they are in a position to offer employees a lot of room to grow. Even if they can't match the starting salary of bigger companies, start-ups can make employees feel a lot more important by fostering open communication and project ownership.
5. Start Recruiting Early
Top employers are getting to the best candidates as early as during the first year of their college. Recruiters are starting with promoting their brand image and industry to create a buzz among students as early as the beginning of their higher education. Don't wait until the fall of their campus placements to start.
6. Internships and Cooperative Education Programs
All companies should create internship (single term) or cooperative education (multiple terms) opportunities for college students. This is a win-win situation. Students gain experience and exposure to the organization and to the field. Companies can observe the promising new professionals in the workplace, thus creating a talent pipeline for hiring the best talent upon graduation.
7. Campus Ambassadors
Use your assets. Returning interns can be your most effective ambassadors on campus, spreading your news, marketing your brand and engaging in the peer-to-peer promotion of your company brand and its opportunities.
8. Do not be a one time show
Campus recruiting cannot be a turn on, turn off thing. Make at least a two-year commitment and form a partnership with the university to meet the institution's needs. Campus recruiting is no longer a fall activity but goes on year-round.
9. Create a long lasting relationship
Although the modes may have changed and students may be motivated by different things, most recruiters would agree that winning new employees on campus comes down to relationships. Ensure that the freshers feel that the company is approachable and is worth a fight.
Tier I colleges have robust industry associations that help them to reach out to the crème-de-la-crème of industry professionals who assist the colleges in organizing campus recruitments in a planned method. Hence, step up your game and ensure that you catch the imagination of the millennials as they will be the future of your organization.
The above methods are just ideas of what works while recruiting candidates from tier-1 colleges. Be as creative as you can with the above-mentioned ways to have the best results.
If you still need further assistance, we at Evalground are here to help! Just specify your needs and we will create assessments on your behalf. We have our own set of assessments but if you want something more, we will customize it for you. We also have a large library where you can find a number of questions related to every topic you can think of!
This content was brought to you by Evalground Online Testing Platform. Evalground is an online assessment and test evaluation system focused on helping Recruiters in the initial screening of potential candidates from an ocean of job seekers in an automated way.Evalground supports Online Aptitude Tests, Spoken English Communication Skills Assessments, Coding Contests in JAVA, C, C++, Ruby, Python, JavaScript and PHP.  Evalground also supports Automated asynchronous interviews. Evalground Screening Tests can be used by Recruiters during campus hiring or to screen walk-in candidates.