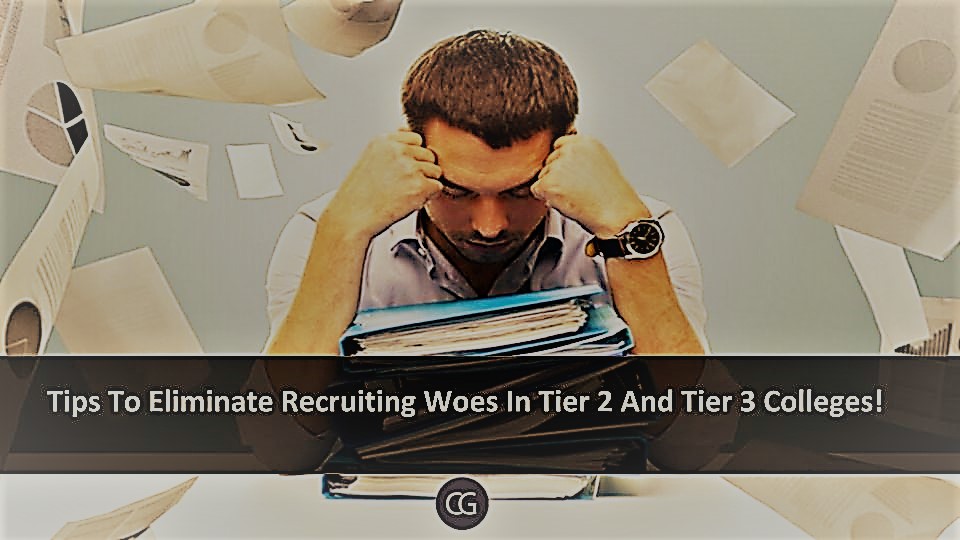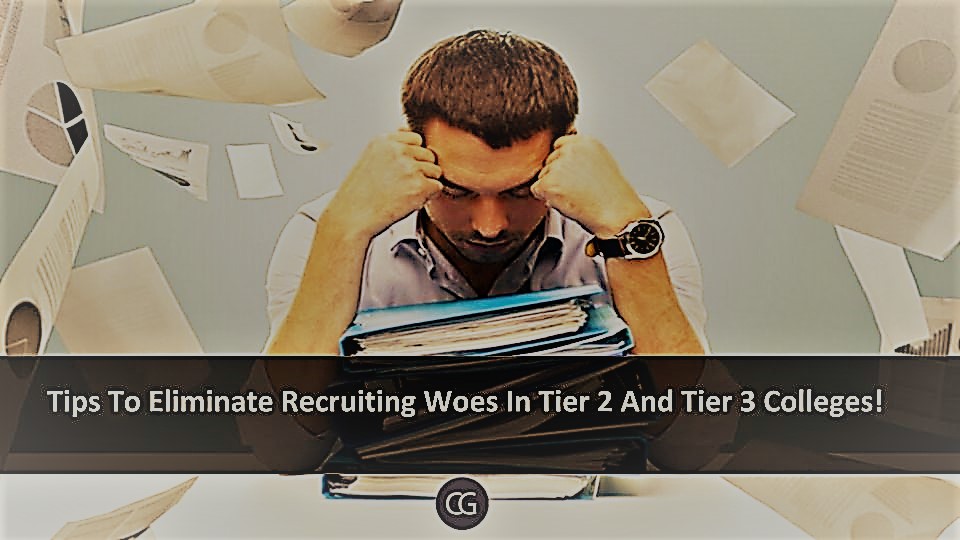 In India, the availability of talent was never an issue as there is an abundance of capable talent considering the number of educational institutions and the employable candidates emerging out every year. With the Indian economy expanding in the last one decade simulating all-round growth, Automotive, BFSI, ITeS, Manufacturing and Real Estate sectors have been hiring more talent than before. It is a general belief that all MNCs prefer recruiting from the topmost colleges and the tier 2 and tier 3 colleges are targeted by BPOs and start-ups more. However, with changing times startups and many MNCs are looking forward to hiring talent from these colleges as they might contain hidden talents which get lost among the mammoths of league 1 colleges. Also the main reason for this being the higher catchment area, lower attrition rate among candidates from such regions, and cost arbitrage from the talent perspective. Secondly, from the company perspective, the operational expenditure is minimized.
According to a Nasscom study, "Driving India's Socio-Economic Transformation," tier 2 and tier 3 cities in India have emerged as major talent hubs from where various industry sectors are recruiting human resources. Despite this factor, the participation of tier 2 and tier 3 cities in the national hiring is not as much as it should be, particularly in a country like India where almost 70 per cent of the population lives in villages and suburban areas.

Utilize online assessment tools
You can find diamonds in coals only if you know how to look for it. Similarly, you should employ such assessment tools which will help in individualizing the talent that you are looking for. Utilise the online assessment tools such as Evalground, Mettl, etc. to analyse and assess the candidates in a much hassle free way. So rather than going through hundreds of resumes you can just get the automated results from the online tests and go ahead with the recruitment procedure.
Highlight the Perks
Healthy work-life balance and fair pay are also clearly important to new college grads. With more companies offering awesome benefits like unlimited paid time off, company outings and gym reimbursement, it's understandable that today's young job seekers want more from their employers.
Leverage Social Media
An online presence is extremely important for any company in today's market, not only to market yourself to clients, but also to job seekers. A company's website and social media efforts give candidates a better understanding of their business values and personality, helping applicants determine if they would be a good fit for the corporation. Additionally, a simple "We're hiring!" post is a great way to spread the word to social media-savvy college grads seeking entry-level positions.
Thorough Interview
Ensure that you conduct a thorough interview for the candidates to review their capabilities well enough and compare as per your requirements. Go for a more practical approach and present the candidates with realistic, real-life situations to see their ability for handling situations and the approaches they undertake.
Have a review session from the faculty and placement cell
The faculty and the placement cell officers will have a thorough idea about the students and their strengths and weaknesses. Have a good rapport with the placement cell officers and the faculty of the college, that way you can get the insider's scoop on the students and their skill and aptitude.
So start planning your next recruitment strategies and regardless of how early you get in the game, the important things are to know your audience, carefully market your event (and your brand), network with external organizations, and create buzz and offer incentives to those applicants who are willing to put in the extra work for the rewards.
This content was brought to you by Evalground Online Testing Platform. Evalground is an online assessment and test evaluation system focused on helping Recruiters in initial screening of potential candidates from an ocean of job seekers in an automated way.Evalground supports Online Aptitude Tests, Spoken English Communication Skills Assessments, Coding Contests in JAVA, C, C++, Ruby, Python, JavaScript and PHP.  Evalground also supports Automated asynchronous interviews. Evalground Screening Tests can be used by Recruiters during campus hiring or to screen walkin candidates.