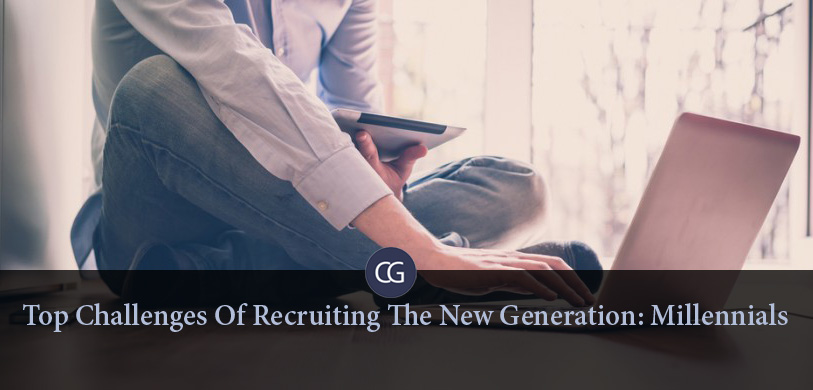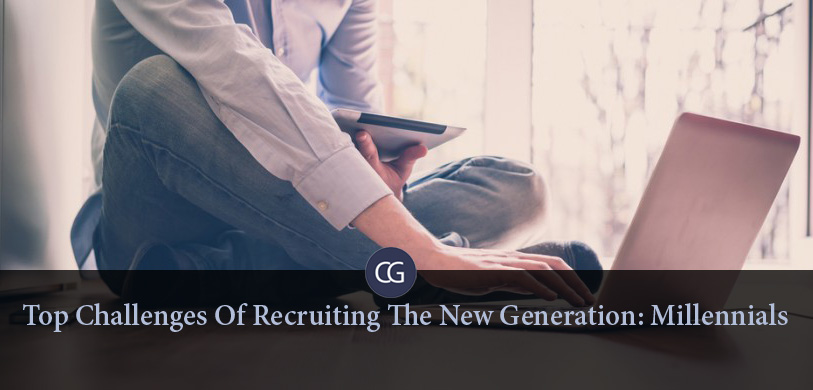 Millennials – or "Generation Y" – are those individuals who are born between 1980 and 2000. This generation is emerging as an essential part of the current job market. Unlike most of them, millennials have different sets of skills and mindset. The most possible reason could be they are more connected. Recruiters nowadays, cannot attract top ambitious individuals with traditional hiring methods.
So, how exactly do you overcome the challenges in terms of hiring millennials before you actually want to hit them? Well! Here are some of the main characteristics of millennials and reasons why they are different from Gen X-ers.
It's not all about money
Millennials approach their career goals differently than the previous generations. Rather than seeking out a company which can provide them with a stable paycheck, they want an environment in which they can boost their innovative ideas so that they can make positive contributions to society. They are basically learners and they want to grow with their entrepreneurial spirit. Clearly, they actually value more on ambition, growth and advancement, money comes second for them. According to the Undercover Recruiter, one in every three Millennials actually values for social media freedom above their salary. So, the tip here is to stay abreast with this mindset and offer them such possibilities where they can grow themselves rather than offering a high package.
Control the narrative
While millennials seek up information about your company, it's very important that they find at least some of that vital information directly from you. They always tend to be a part of something good or with a reputed company's culture. Here, what is the tip for you is try to place a greater importance in your company's online image or brand. This would include your website as well as any social media pages of your company. It is important that you are able to be found on all of these circles, and that the information you present is accurate and tempting. This will have a dual benefit by making you more desirable in terms of brand value and customers as well.
The social media connection
Social media marketing basically offers an efficient and effective way to stay connected with Gen Y individuals and track their career growth while keeping them on your radar, when the right opportunity arises. Posting any job search tips and career-related content on Facebook, Twitter, LinkedIn or other social media channels keeps millennials stay active and engaged with your company's brand. here, consider providing such content that's worth sharing with their wider network and other potential candidates. Blog content and inspiring short YouTube videos are great ways to extend your message and reach while targeting the mediums that Millennials use (and trust) most. The key tips for recruiters here are to present such opportunities as learning experiences and help millennials to understand how these roles can transform their career on the next step of the ladder.
Millennials look for flexibility
Millennials are such types of a generation who needs clear instructions for any tasks and a concrete target. If you give them a proper deadline, they believe that can decide the flow of a process to get the task done? They like to work at their comfort level for example, from a coffee shop or home so that they can be more productive instead. Millennials like to complete a task in their own way and they do not like to be micromanaged. They will deliver the job on time if you wouldn't need to worry too much about the process. So, give them proper and defined flexibilities to make them more productive.
Be prepared to take the interview
Last but not least, It is fairly easy for these highly motivated technical savvy individuals to do a full-on research on the position, all about the interviewer and for the company too. Therefore, being a recruiter, always maintain your company's reputations and display a progressive work environment. All you need to cater to this knowledge properly and be prepared in advance. The tip here is to be prepared, the wave of ambitious youth will flood the job market soon.
This content was brought to you by Evalground Online Testing Platform. Evalground is an online assessment and test evaluation system focused on helping Recruiters in initial screening of potential candidates from an ocean of job seekers in an automated way.Evalground supports Online Aptitude Tests, Spoken English Communication Skills Assessments, Coding Contests in JAVA, C, C++, Ruby, Python, JavaScript and PHP.  Evalground also supports Automated asynchronous interviews. Evalground Screening Tests can be used by Recruiters during campus hiring or to screen walkin candidates.