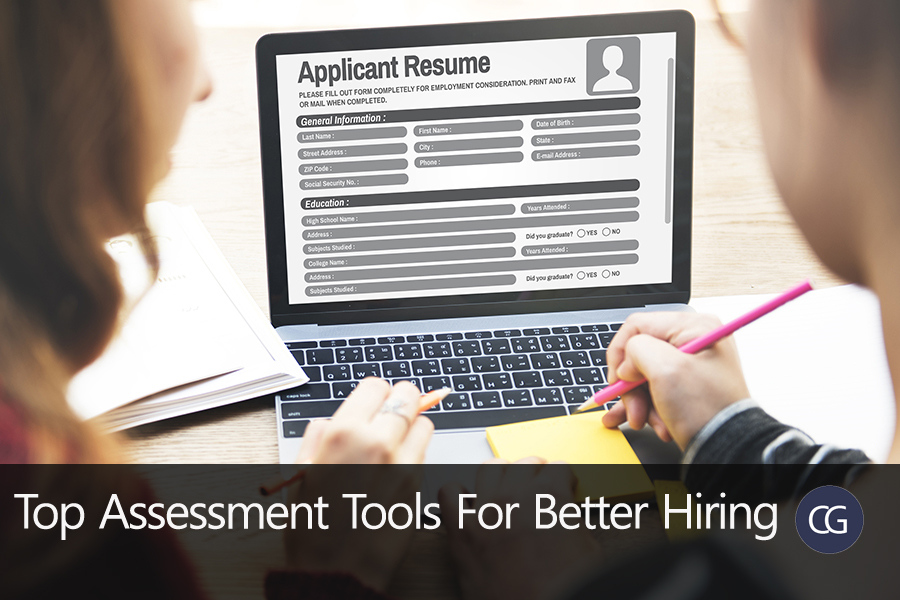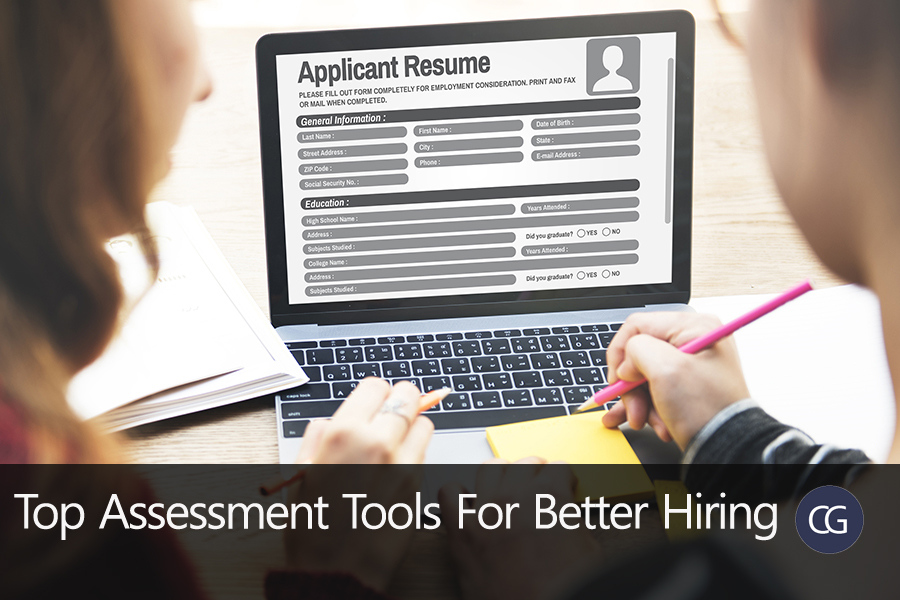 Online assessment tools are such category of human resource management (HRM) that actually handles the process of posting of jobs and attracting top talent for any vacant positions within the organization. Recruiting right candidates streamlines the entire candidate search and hiring process to make it easier for organizations to add new hire. From posting jobs to reviewing resumes and interviewing candidates, these recruiting software automates the entire candidate search and hiring process by eliminating tedious paperwork and offering powerful resume and candidate search to find and hire employees.
If you are a recruiter then you have heard the buzz around "online assessments". We also know that there is a lot of information, in plenty on the internet cluttering the already muddled understanding of online assessing recruiters have. Online assessment tools can be used to help recruiters identify candidates who will be the right fit for their organization. These talent assessments help predict a candidate's on-the-job performance and even retainability to a great extent. With reports and data supporting all the results. Hence, in theory, we can safely say candidates who go through the screening test should perform better as employees if they're hired.

However, nearly every online assessment tools providers offer all recruiting features. With so many options available, choosing the best online assessment tool is a daunting task. To simplify this process, this guide details the market, differentiating features in top recruiting software comparison applicable to organizations of any size.
1. Recrumatic
Recrumatic's SaaS-based Pre Recorded Video Interview and Pre Employment Assessment software ensures consistent candidate evaluation and shortlisting to identify the best match for your vacancy. Their SaaS solution offers lots of unique features including question libraries, employer brand personalization, collaboration tools, analytics, etc. Recrumatic has made easier to create pre-employment assessments and pre-recorded interviews with your company's branding to engage and shortlist candidates.
2. Jobvite
Jobvite focuses on providing solutions to both recruiters and job seekers. Jobvite has grown to offer three modular products: Jobvite Refer, Jobvite Engage, and Jobvite Hire. When deployed together, they complete one of the leading solutions for web-based social recruitment. Jobvite Refer: Provides your employees with a fast and easy-to-use tool for sharing job openings within their social networks. Jobvite Engage: is a centralized system that helps you search for, collect, and cultivate a lasting talent pool. Jobvite Hire: is a complete recruiting and applicant tracking system used by companies to manage the entire hiring process from end-to-end. It also helps companies optimize the recruitment process, fill openings more quickly, and reduce recruiting costs.
3. Interview Mocha
Interview Mocha is a cloud-based pre-employment testing solution that offers everything to recruit top-quality candidates and reduce administrative hassles in recruitment. Unlike competing products with steep pricing tiers and hidden strings, Interview Mocha has priced affordably. Built with an emphasis on making recruitment fast & easy – we offer hundreds of test libraries, custom tests, recruiter productivity-boosting features, online proctoring, easy decisive reporting and a lot more.
4. Devskiller
Devskiller is an online testing platform that helps companies verify programming skills. It's designed to directly address the key problems of hiring the IT talent: – Programming skills quality assessment – Customized online testing – HR user-friendly tool – Education In short, our customers use the platform to reduce the number of unnecessary interviews by 60-70% and to decrease the time-to-hire by 30-50%.
5. Evalground
Evalground is one of the top online assessment tool mainly focused on helping recruiters in initial screening or assessments of potential candidates from an ocean of job seekers in an automated way. Evalground is an online assessment and evaluation system (Programming and MCQs), focused on helping recruiters in the initial screening of potential candidates from an ocean of job seekers in an automated way. Recruiter creates an online test and invite candidates. It helps candidates to take the test in a proctored online environment and then the recruiter can generate a detailed report of evaluated results. That's all. The recruiter has the list of all of the relevant candidates in their bucket. And voila! your talent pipeline is ready to go.
6. HireMojo
HireMojo is highly popular among HR and management as a subscription-based Hiring Automation Platform that makes filling jobs across your company easier and faster than ever thought possible. It provides a simple, fully integrated platform that typically doubles the productivity of HR staff and delights hiring managers. Hiring platform serving SMB to place successful job listings across 25k boards, interview, rank manage and hire, faster.
7. Hire Success
Affordable, online employment testing to help you make better hiring decisions. Assessments: Personality, Integrity, Aptitude, Skills. Hire Success helps you take control of your hiring by identifying top candidates and providing custom interview questions for conducting focused interviews.
8. Zoho Recruit
Zoho Recruit is a One-Stop Online Applicant Tracking System for ambitious recruiters across the globe. It is a recruitment software that helps staffing agencies and HR departments to streamline their hiring process and acquire the best talent, gaining the true edge over recruiting as a peer. With Zoho, Corporate HRs can cast a wider net by publishing job openings across multiple popular job boards, social media sites and staffing agencies can reach out to the best talent across the globe, by posting onto Popular Job Boards.
Also, we have a lot of tools available in the market like Psychometric Testing Tools, Background /Reference Checking and many more. We have discussed more such tools and solutions in this article Multi-Criteria Online Assessment Tools For Recruiters. Get a look at it as well to know more.