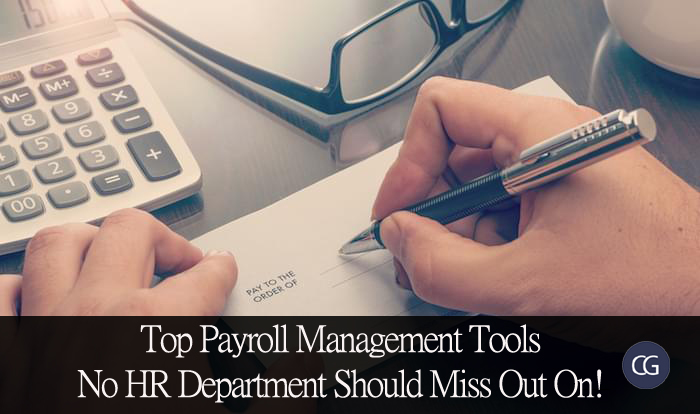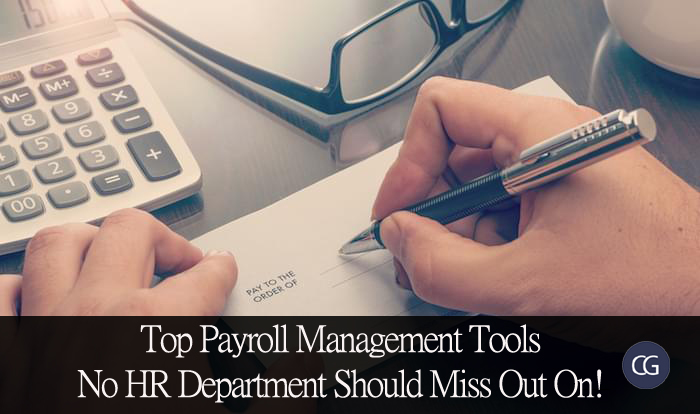 Are your HR department is still running payroll on the manual system your business started with? Moving to an automated payroll system is a crucial first step. With the right integrated technical tools, your recruiting department can turn a significant piece of the repetitive work into an automated, symbiotic process. In turn, your HR department can run at a new level of efficiency and align other work with your organizational goals. Modern recruiting based payroll tools can help you manage colleague performance and development. With workforce analytics, you can now find your star performers and keep hold of them.
Automated Payroll software
If your HR department is responsible for running payroll, an automated payroll system can free significant amounts of administrative time for the person who has been doing it manually. An automated system would also allow the person processing your payroll to enter exceptions for the given payroll cycle while maintaining the integrity of the overall payroll process. Payroll software can streamline the payday process and reduce the time necessary to enter information that is repetitive across all payrolls.
In addition, by processing all "like data" and providing exception reports, this software can help you easily catch and correct errors or missing information before you run payroll. Savvy business and thought leaders have begun to realise that payroll processing plays a greater role in achieving strategic business objectives than just providing transactional accuracy. Integrating and streamlining strategic payroll processes saves money, empowers employees and identifies areas where efficiencies of scale can be realised.
Let's take a look at these top tools which can help you to choose the right payroll software so they can accurately compensate your recruiting needs.
1. APS
APS provides payroll and tax compliance services for all kinds of businesses. One of the main features of this software is time clock that uses GPS technology to control where employees clock in and out. Another feature is an app, APS Mobile, that enables users to access this information from anywhere.
2. PayFocus
PayFocus is Online Payroll and HR software that gives businesses compliant tax processing, support, and the ability to manage recruiting tasks from one platform. This software also offers personnel tracking, onboarding, and more. It also lets users import time clock files and has a self-service portal where employees can view and download their personal data, paystubs, and other information saved in the system. This system's functionalities include goal management, compensation management, time and attendance, and employee scheduling.
3. Ascentis Payroll
Ascentis Payroll is an online system that can reduce payroll processing time up to 30%. With a customer base of more than 1,500 organizations and superior customer support, Ascentis is a great option for almost any business.
4. ADP
ADP solution includes human resources management, payroll, benefits, talent management, compliance, time and labour management and analytics and benchmarking. The fully integrated suite is built on a single database, which automates data synchronization across different components and helps users to minimize manual administrative tasks. The platform also integrates with other HR and business applications via the ADP Marketplace and APIs. With ADP Workforce Mobile app access paychecks, W-2s, timecards, benefits information, proactive compliance and regulatory alerts.
5. Paycor Perform
Paycor Perform is an integrated cloud-based software suite that offers functionality to encompasses the entire employee lifecycle – from recruiting and onboarding to time and attendance management. Collectively, the solution offers tools for managing recruitment, hiring, payroll, onboarding, tax compliance, time & attendance, benefits and compliance reporting activities. With Paycor Applicant Tracking System, businesses can streamline their recruiting activities. Paycor also offers time & attendance tracking feature, which helps businesses to automate tracking employee hours. The solution is suitable for small to midsize businesses across various industry verticals.
6. Patriot Payroll
Patriot Payroll is an integrated human resource and payroll management solution that helps to streamline the different processes associated with managing payroll payments and tax submissions. The solution offers tools to maintain payroll records, print checks, establish direct deposits into bank accounts, generate payroll reports and submit state and federal taxes. It also offers the ability to issue payrolls through direct bank deposits and electronic cheques. The software offers personalized portals for employees to access their payroll and related financial information. This software is designed for small businesses with 1-50 employees and serves customers across various industries such as distribution, retail, engineering, maintenance/field service and more.
7. BambooHR
BambooHR is a Web-based human resources software solution that is well-suited for small to mid-sized businesses, and as it's Web-based, BambooHR is accessible through the Web browser of any device with an Internet connection.
8. People-Trak
Canopy's People-Trak solution comes with a free HR database which includes alerts, reporting and 1GB of storage. From there, any HR can add applications to fit their business needs, including payroll, time and attendance, recruiting, applicant tracking, onboarding, performance reviews, benefits administration, training, certificates and licenses, document management, e-signature, online PTO request and employee and manager self-service. People-Trak also offers Application Programming Interfaces (APIs), which companies can use to access the HR database and connect third-party or custom-built applications.
This content was brought to you by Evalground Online Testing Platform. Evalground is an online assessment and test evaluation system focused on helping Recruiters in initial screening of potential candidates from an ocean of job seekers in an automated way.Evalground supports Online Aptitude Tests, Spoken English Communication Skills Assessments, Coding Contests in JAVA, C, C++, Ruby, Python, JavaScript and PHP.  Evalground also supports Automated asynchronous interviews. Evalground Screening Tests can be used by Recruiters during campus hiring or to screen walkin candidates.