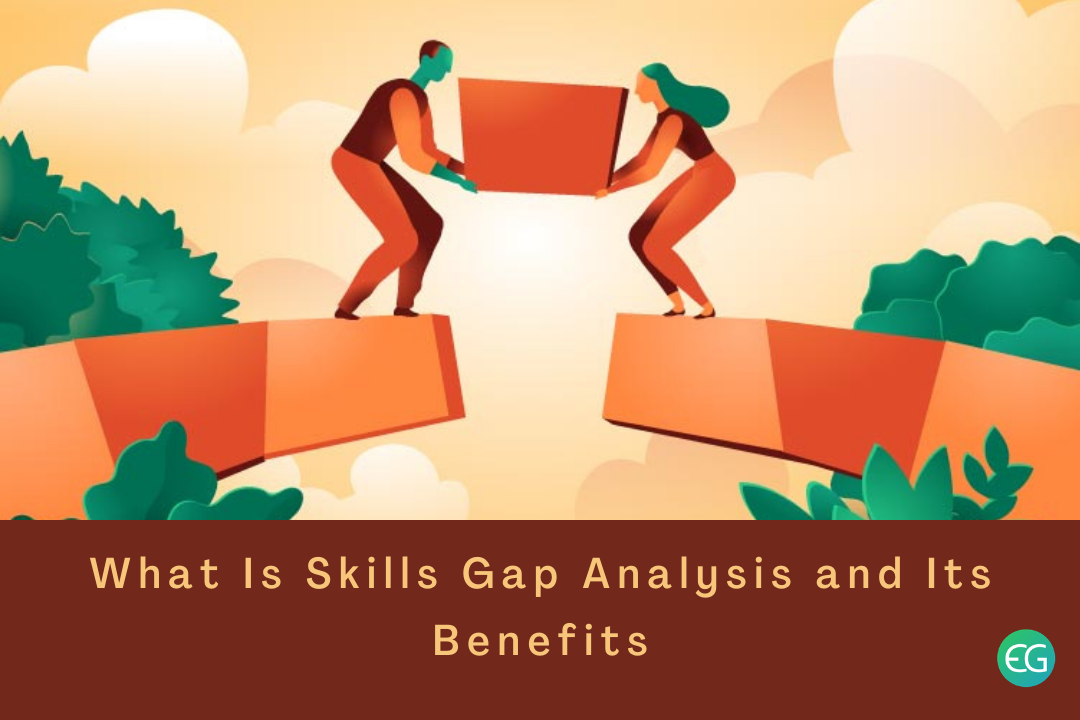 As industries and businesses everywhere continue their quick and steady evolution, organizations are experiencing a drastic change in the workforce skills they need to prosper and grow. Numerous researches have shown that as many as 375 million people globally are likely to look for new occupations by the end of the next decade to meet companies' skills needs and the changes that automation will bring will free workers to spend as much as 30% of their time on other work. Now in a new survey done by the McKinsey Global Survey on future workforce needs, it is found that 9/10 managers say that their business is either facing a skills gap already or they expect to see skill gap developing in the next five years.
What Is Skills Gap?
Skills gap refers to the difference between the skills that are required for a particular job and the set of skills that the employee actually possesses. Because of the skill gap employees might not be able to complete a job satisfactorily. In other words, a skill gap is a difference between what the employer is expecting from the workforce and what the employees are actually offering. Conducting a skill gap analysis will help you in identifying the skills or the right skill that you need to meet your business needs and goals. With various skill gap analysis templates and statistics, you can consecutively improve your employee learning and development and hiring programs. 
Why Do skill Gaps Occur?
Improvements in technology and digitization are reinventing business. Organizational strategy is not any longer an annual event where the management meets—it may be a constant readjustment to changing priorities. Technology and methods are changing work faster than the workforce can adapt. Within the past few years, competitive pressures, driven by the fast pace of technology change, have altered HR's mission from managing risk and other people processes to enabling the workforce to adapt to the present constant, disruptive change.
However, consistent with a survey, 64% of managers believe their employees won't keep in step with future skill needs. 70% of employees say they haven't even mastered the skills they have today.
Industry leaders are advocating for upskilling and reskilling employees for several years, but it doesn't appear to be working tolerably. Too many companies don't have a transparent idea of their employees' capabilities or what skills they have to shut the skill gap. By the time they figure it out, it's too late to coach. they need to attend the market to shop for skills or miss opportunities.
There is a difference to bridge the skill gap. Using people analytics can help your organization uncover the prevailing and missing skills and plan how you'll close the gap.
If you're feeling the pressure to enhance your team's analytical skills, you're not alone. CEOs worldwide are concerned about HR's ability to deliver. during a survey of over 1,200 organizations in 79 countries, PwC found that 41% of HR leaders believe their teams are ready, but only a fourth of business leaders agree.
Work step by step through identifying and shutting skill gaps. you'll help your organization start brooding about jobs and skills in a way that permits you to form quick progress in closing your gaps.
What is skills gap analysis?
Skills gap analysis may be a tool you'll use to work out what gaps exist between employees' existing skills and people skills required by your organization to succeed in its current and future goals. 
Skills gap analysis is additionally beneficial for identifying what the simplest strategies for closing the talents gap at your organization are.
A skills gap analysis may be a tool wont to assess the difference (or gap) between the particular state and a future, goal state. Organizations use it to spot the talents that a private employee needs but doesn't necessarily have yet to hold out their job or to perform certain tasks effectively.
For HR, the talent gap analysis maybe thanks to determining which skills and knowledge are lacking among the workers within the organization. Once they need this information, HR can address the talent gap within the organization. this will be done through upskilling, reskilling, L&D investment decisions, succession planning, and so on.
Benefits Of Skill Gap Analysis:
Identifying skill gaps helps companies because it ensures that the company's workforce is well trained, knowledgeable, and better equipped to perform the particular job assigned to them. skill gaps are identified through the method of skill gap analysis.
Helps to enhance and define a person's skills as per the corporate needs.

Points to the critical skills employees got to work on.

Helps within the recruiting process because it defines the necessity for skills or interests which current employees don't possess.
Being unable to shut the skill gap at your organization may be a serious issue, resulting in missed opportunities and lost business now and within the future. But how are you able to find out what skills you would like to bridge the skill gap? Companies that embrace people analytics to uncover and bridge these gaps within their organizations are going to be better prepared than their competitors to win the war for skill. 
A skill gap analysis has been recognized as a crucial tool to know an organization's hiring needs, although there could also be several organizations that don't have a structured process for such an analysis. during a business environment where organizations cannot afford to be myopic in their approach to skill management, and efficient analysis of skill gaps aids in sustainable, strategic skill mapping for short-term and long-term needs.