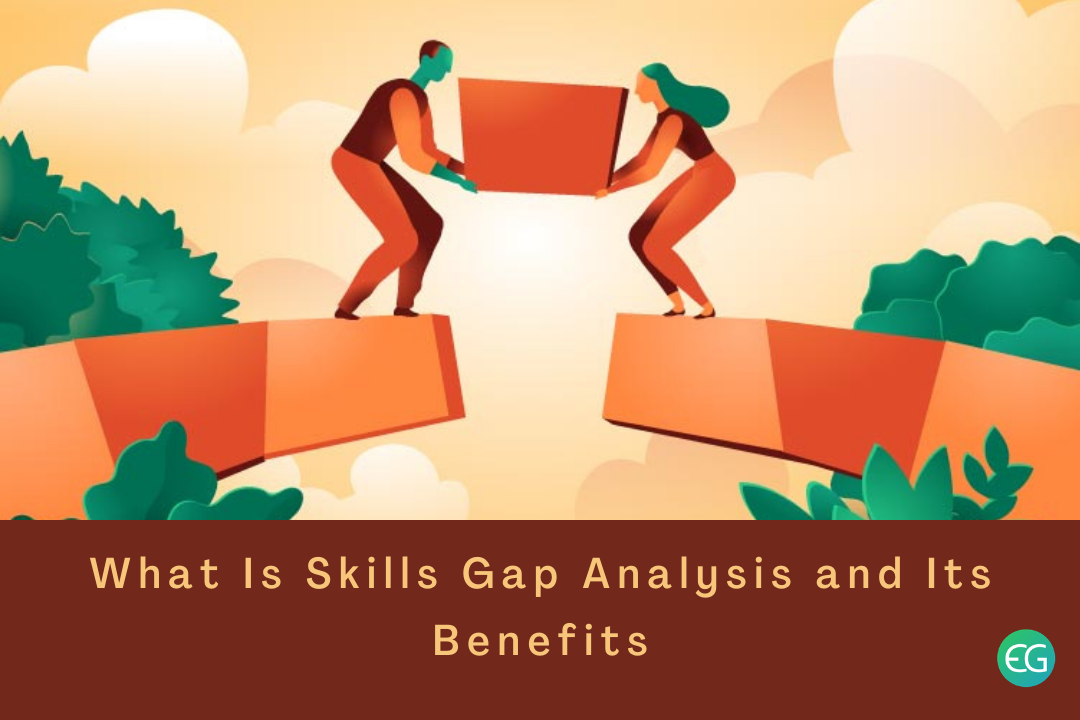 As sectors and businesses throughout the world continue to evolve at a rapid pace, organizations are seeing a significant shift in the workforce capabilities they require to thrive and develop. According to several studies, as many as 375 million individuals throughout the world will be looking for new jobs by the end of the decade to meet employers' skill requirements, and the improvements that automation will bring will allow workers to spend as much as 30% of their time on other tasks. According to a new McKinsey Global Survey on future workforce needs, 9/10 managers believe their company is already experiencing a skills gap or expects to see one grow in the near future.
What Is Skills Gap?
Skills gap refers to the gap between the set of talents required for a specific job and the set of skills that a person actually possesses. Employees may be unable to accomplish a job satisfactorily due to a skill gap. To put it another way, a skill gap is a difference between what a company expects from employees and what they actually provide. A skill gap analysis will assist you in finding the skills, or the right skill, that you require to achieve your company's demands and goals. You may improve your employee learning and development and hiring programs over time by using various skill gap analysis templates and statistics.
Why Do skill Gaps Occur?
Business is being reinvented as a result of technological advancements and digitization. Organizational strategy is no longer a once-a-year meeting of the board of directors; it may be a continuous readjustment to shifting priorities. Workplaces are changing quicker than workers can adjust to new technology and procedures. Competitive pressures, fueled by the rapid speed of technological development, have shifted HR's role from risk management and other people activities to assisting employees to adapt to the current continual, disruptive change.
According to a survey, 64 percent of managers feel their employees will not be able to keep up with future skill requirements. 70% of workers claim they haven't even mastered the abilities they have now.
For some years, industry leaders have advocated for employee upskilling and reskilling, but it does not appear to be working. Too many businesses lack a clear understanding of their employees' capabilities or the skills they possess in order to close the talent gap. It's too late to coach by the time they figure it out. They must go to the market to shop for talents or they will miss out on opportunities.
There is a distinction to be made when bridging the skill gap. People analytics can assist your company in identifying prevailing and absent talents, as well as determining ways to bridge the gap.
You're not alone if you're under pressure to improve your team's analytical abilities. HR's ability to perform is causing alarm among CEOs around the world. PwC found that 41% of HR leaders believe their teams are ready, but only a fourth of business leaders concur, based on a survey of over 1,200 firms in 79 countries.
Work your way through the process of identifying and closing skill gaps one step at a time. You'll assist your company in beginning to think about jobs and skills in a way that allows you to make rapid progress in closing your gaps.
What is a Skills Gap Analysis?
Skills gap analysis could be a tool you use to figure out where the gaps are between employees' present skills and the people skills required by your company to achieve its current and future objectives.
Skills gap analysis is also useful for determining the most cost-effective solutions for closing your company's talent gap.
A skills gap analysis is a tool for determining the difference (or gap) between a current state and the desired future one. Organizations utilize it to identify the skills that a private employee requires but may not yet possess in order to properly carry out their work or complete particular activities.
The skills gap analysis may be used by HR to determine which skills and knowledge are lacking among the organization's employees. HR may address the organization's talent gap once they have this information. Upskilling, reskilling, L&D investment decisions, succession planning, and other methods will be used to accomplish this.
Benefits Of Skill Gap Analysis:
Companies benefit from identifying skill gaps because it guarantees that their personnel is well-trained, informed, and better suited to accomplish the job at hand. The approach of skill gap analysis is used to identify skill gaps. Few benefits of skills gap analysis are the following:
Aids in the enhancement and definition of a person's talents in accordance with company needs.

Employees have to work on vital abilities, according to this.

It aids in the recruitment process by defining the need for skills or interests that present employees do not have.
Failure to close your organization's skill gap could be a severe problem, resulting in missed opportunities and lost business now and in the future. But how can you figure out what abilities you'd like to acquire to close the gap? Companies that use people analytics to identify and close these gaps within their companies will be better positioned to win the war for talent than their competitors.
A skill gap analysis has been recognized as a critical tool for determining an organization's hiring needs, yet some organizations may lack a systematic method for doing one. In a corporate context where businesses cannot afford to be myopic when it comes to skill management, efficient analysis of skill gaps supports long-term and short-term strategic skill mapping.
This content was brought to you by Evalground Online Testing Platform. Evalground is an online assessment and test evaluation system focused on helping Recruiters in the initial screening of potential candidates from an ocean of job seekers in an automated way.Evalground supports Online Aptitude Tests, Spoken English Communication Skills Assessments, Coding Contests in JAVA, C, C++, Ruby, Python, JavaScript and PHP.  Evalground also supports Automated asynchronous interviews. Evalground Screening Tests can be used by Recruiters during campus hiring or to screen walk-in candidates.