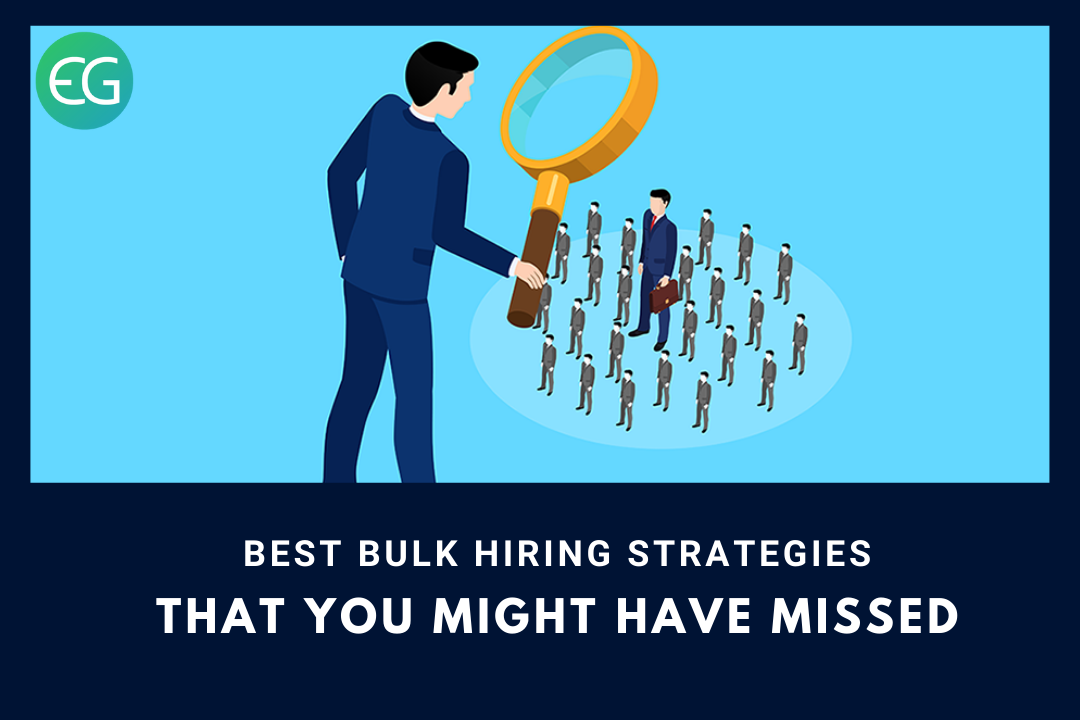 Looking for qualified candidates from the mass pool of recruitment is the most critical part of the recruiting process. Bulk-hiring can be difficult for any company regardless of its industry or size. Hence, to follow a well-designed recruitment plan it is always suggested to follow some bulk hiring strategies to ensure quality deliverables. It can also be the toughest – especially if you're waiting around for the right job seekers to apply to join with you. Instead, you can actually find them on your own with the help of different sourcing strategies. A professional talent sourcing strategy suggests that all niches and candidate channels on the web are searched for potential candidates. The leading step in candidate sourcing is to find a number of good candidates for an open position. Nowadays, recruiters are also using social networks and many jobs providing web portals to locate candidates.
Talent sourcing strategies are articulated to fit a certain industry and targeted profiles so that the best candidates can be found. A successful strategy requires some important ingredients like dedicated sourcing resources, sourcing expertise, and supporting technology. This approach is inadequate because the work is not entirely focused on candidates' sourcing.
However, here we are suggesting a few bulk hiring strategies that can serve as a roadmap for talent acquisition leaders and can really help you with mass hiring.
1: Job Fair
You can go for the option of a Job Fair, which is absolutely cheap and sometimes free of cost as well. You can find these job fairs with the help of some community associations & NGOs, pamphlet distribution, SMS blasts through the company's bulk SMS division, campus recruitments, district employment exchanges, and "School of Employability" agencies like NIIT, NIS Sparta, etc.
2: Social Media

 
Using social media networking can be also a very useful option in which you can develop your own job portals pages where you can get some good responses.
3: Referral Programs
Referral programs are quite useful in terms of getting candidates in bulk. According to Adecco, more than fifty percent of their contingent workforce comes to them via their own referral network.
4: Campus Hiring
Various kinds of on/off-campus recruitment programs can also help you with this and show great results. Local colleges, universities, training centers and professional organizations keep you connected to active talent pools.
5: Telemarketing Campaign
Telemarketing campaigns with dedicated teams can make talent acquisition happen with ease. Using the latest technologies, you can actually acquire a mass pool of talented candidates.
In order to be effective in mass hiring, commitment and assurance is required from both internal staff and the client. Open communication needs to take place to remain organized and as up-to-date as possible. Even better, strive to create a seamless process for the client. Although mass hiring can be an extremely different type of recruiting process, you should be confident in this area due to your experience of work and the systems you already have in place.