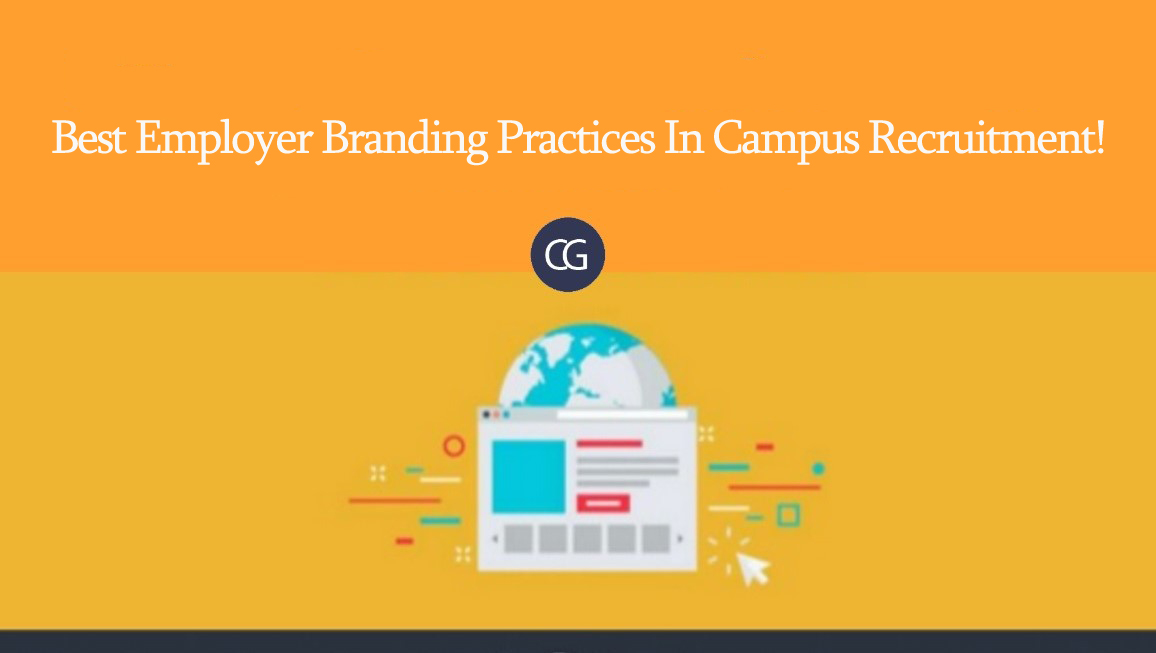 Employer Branding is an important parameter for any company to survive and sustain in the current competitive environment. It is a key to promote your company culture and reputation to attract and retain high quality job applicants. In current job market, employers  are in a staunch battle with competitors to hire top talent for long term.
Do you know that your competitors are also looking for those candidates whom you wanted the most?
So, recruiting such talents is not an easy tasks for most of the recruiters. In order to grab those talents you need to focus on the brand image of your company. Because it plays a vital role in attracting and retaining best employees.
Employer branding also has gained importance in campus recruitment by the recruiting companies as before getting a job, candidate knows you and about your company. It's a smart way to start building your employer brand with today's college campuses, in which students will be looking for their first entry-level job .
Here are a few methods to build your employer brand in campus recruitment :
Get Connected Online
These days most of organizations are promoting themselves over several social networking sites. Here, you can look for specific college campuses and student organizations. Here is an opportunity to connect with those campus contacts to get a better understanding of the audience.
Attend More Events
Attend all types of events you can think of like campus events, career fairs and many other ways to get involved, such as sponsoring the annual home coming festivities or welcome back event. Hackathons today help move milestones in the tech recruitment space. You could also, approach your local campus career center to see how you can become more involved in the workshops and lectures they hold.
Promote Internship Programs
In current competitive job market, many students are looking for internship opportunities throughout their college career. And when you are attending any events, just bring these information as a free service.
Promote Your Employees' Stories
Using video to show stories of your top employees could be helpful. By using these individuals' engaging narratives, you can actually construct an employer brand around the individuals who work for you, attracting job candidates who could see themselves creating similar stories as employees.
Hand-In-Hand With Social Media
Facebook, LinkedIn, Twitter and Google Plus etc. are easy and affordable ways to connect with future candidates. They provide a great place to share your success stories, promote the company's employer brand and tell why it is a great place to work.
Give Them A Reason To Be There
You know that students are there hoping to get a good job. Creating an interactive session with the recruitment process can make the event more successful and employee engagement. You can also use that session to spot high potentials or top talents.
Brand Ambassadors For Your BRAND!
If you intended to connect with college students, sometimes you have to engage other college students in campus brand ambassador programs. You could actually make it as a part of your existing marketing internships program, or create a whole new campus ambassador program entirely.
This content was brought to you by Evalground Online Testing Platform. Evalground is an online assessment and test evaluation system focused on helping Recruiters in initial screening of potential candidates from an ocean of job seekers in an automated way.Evalground supports Online Aptitude Tests, Spoken English Communication Skills Assessments, Coding Contests in JAVA, C, C++, Ruby, Python, JavaScript and PHP.  Evalground also supports Automated asynchronous interviews. Evalground Screening Tests can be used by Recruiters during campus hiring or to screen walkin candidates.