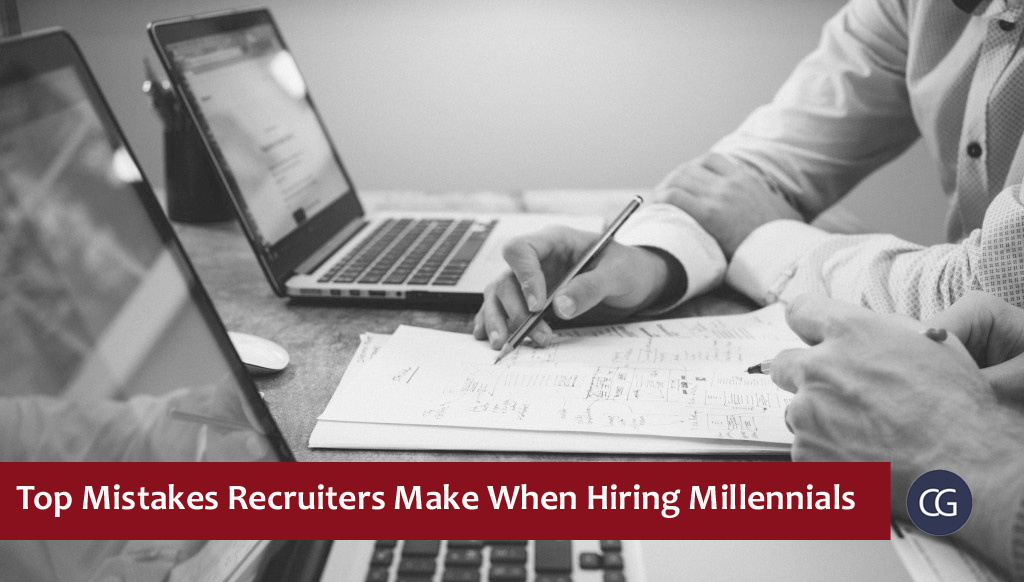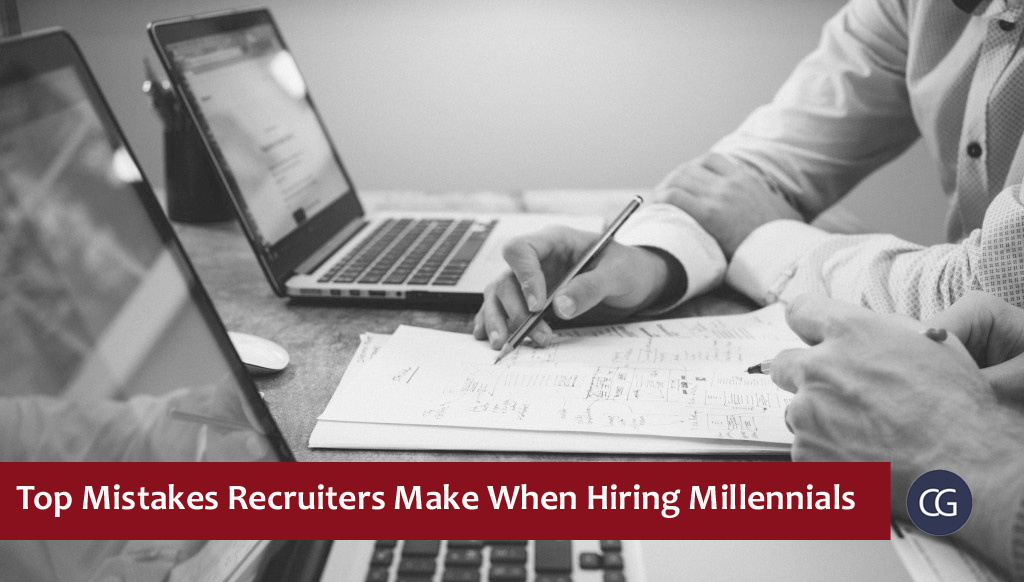 Millennials are a difficult bunch, aren't they? Hiring them can be a very difficult task for any recruiter today. They come with their own ideas about any organization and they are not even afraid to express themselves. There is a massive competition in the current market to fulfil their need for work that satisfies their intellectual, financial and creative needs – all at once. Most of the companies often make certain mistakes while hiring via traditional way. The most possible reason could be these group is basically not afraid of saying no.
For making the hiring process easy, we have compiled a list of six mistakes that any recruiter must avoid making. So just read on.
Mistake #1 – Providing Vague Job Descriptions
Your job description is the key aspect that makes a positive impact on your potential candidates. The mistake you make here is of using too much vague information to woo candidates and in the process often fail to explain what actually the job entails. This can be a huge turn off for a prospective candidate who is unable to understand your requirements, or even worse, get the wrong candidate interested in the profile in question. Because when the scope of work is not explained in a distinct manner, it may let down a millennial who expects the job to satisfy their needs. A standardized job with zero room for experiments will do little to impress a career-oriented millennial so if you want to reduce the attrition rate, start with your job descriptions.
Mistake #2 – Trying Using Big Numbers And Too Many Corporate Buzzwords
No doubts, millennials do want money too, but a good pay package is not good enough for them. Money and benefits are huge factors, of course, but there are other things like creative challenges, extended work hours, and client diversity which attracts them more. Sometimes hiring managers try to lure any candidates using catchphrases or big corporate Buzzwords like Thought leadership. Holistic approach. Bottom-line impact. Best practices. Core competency. Paradigm shift. If you are also doing this, stop doing, this Right Now! Because these mumbo-jumbo words cannot work but if you properly tell them about your company culture and benefits.
Mistake #3 – Mapping an Ambiguous Career Ladder
Every millennial likes to work in such a company environment in which they know they have ample room to grow in terms of a meaningful career path. They always seek such kind of career ladder that offers growth opportunities, challenges, and eventually moves into leadership positions that offer a sense of accomplishment. Here, if you tell them directly how your offer will be helpful in fulfilling their career goals, they will surely stick around for long and stay productive.
Mistake #4 – Only Hiring Candidates Who Possess A Common Background
Despite their reputation for being more democratic and open-minded, most of the hiring managers are still all too likely to allow the similar socioeconomic background to influence hiring decisions. Recently a study concluded that some of the indeed hiring managers did hold implicit biases that favoured candidates who have shared certain traits with the hiring manager. This not only lead to workplaces that were less diverse than they could have been, but it also caused hiring managers to overlook highly talented candidates. In order to decrease the impact of this bias hiring, try to establish a blind panel of hiring managers who can take the decision about the candidate based on previous performance, and an assessment.
Mistake #5 – Restricting Access To Social Media
A no Facebook rule will not be a worthy decision if you are hiring a millennial. For them, social media access is much more important than money because they feel more connected. Mostly in a day, they like to use three times any social media channels. So, if you're thinking to keep them away from this, it is a very bad idea. Here what you can do is try not to encourage them to use social media but, you can definitely let them use their personal and professional networks on the condition that they become your personal ambassadors of goodwill.
Mistake #6 – Immobilizing them and not challenging them enough
Binding millennials to their desks is the worst thing any company can do. Millennials are basically free-spirited souls who like to work at their own pace, at their own time. They like to work in an environment with fluidity in terms of time and space because it allows them to feel more relaxed and give it their best shot. A typical 9 to 5 job would sound very creepy for them. The organization must understand this and make certain that they provide their employees with an environment that allows them to express themselves freely like flexible timings, work scheduling and job sharing etc. Also, if you are offering a job which fails to challenge a millennial's cognitive,  creativity, problem-solving, and communication abilities, their interest in it run out eventually. They seek their cognitive and intellectual growth. So, showcase them an organization which will push them to the edge, enable them to learn more, and give them challenging projects.
This content was brought to you by Evalground Online Testing Platform. Evalground is an online assessment and test evaluation system focused on helping Recruiters in initial screening of potential candidates from an ocean of job seekers in an automated way.Evalground supports Online Aptitude Tests, Spoken English Communication Skills Assessments, Coding Contests in JAVA, C, C++, Ruby, Python, JavaScript and PHP.  Evalground also supports Automated asynchronous interviews. Evalground Screening Tests can be used by Recruiters during campus hiring or to screen walkin candidates.