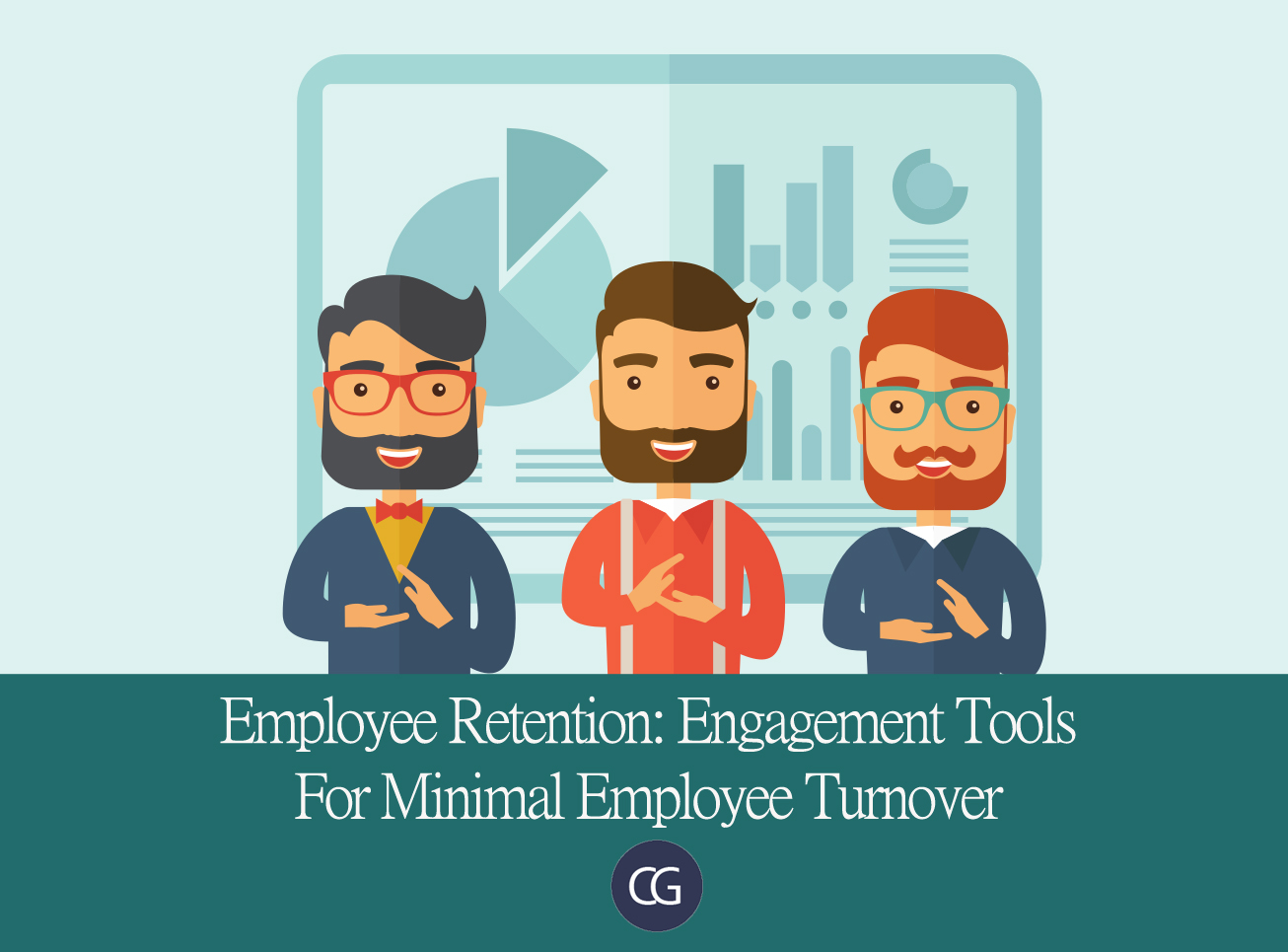 If you've been lurking on the internet lately ( who hasn't !) you might've noticed a trend of employees leaving the social news and entertainment company, BuzzFeed, based in New York. Several videos have come out on YouTube by former Buzzfeed staff titled "Why I Left Buzzfeed" where they state their reasons for resignation. It is every HR's nightmare when an employee walks out the doors of their company. The loss to the organization is immense. It takes time and effort to find an appropriate replacement, what with the high demand in the skilled professionals market. And let's not forget, that it may leave a bad taste in the mouths of existing employees who might consider following suit.
So, how can a company retain its valuable employees so that they can secure high performance and efficiency as a whole? It comes as no surprise that employees that are well engaged, challenged and appreciated are bound to stick around longer than others.
Most retention efforts include promoting compatible work culture, providing autonomy to employees and employee engagement strategies. However, this article brings to you some online platforms that can go a long way in maintaining your talented workforce.
Officevibe
Officevibe allows for the quick measurement of employee satisfaction in real-time and also offers you tips to create a better workplace. It sends employee engaging and eye-catching surveys each week, and collects information through this.
This encourages employee interaction and makes for a pleasant work atmosphere among co-workers. Also, Officevibe provides you with detailed reports from which you can learn and develop your next steps for a better workplace. A creative transparent workplace goes a long way in retention of employees. Officevibe allows for employee feedback where managers can reply to employees concerns and show that they care.
TINYpulse
TINYpulse is an employee feedback system that provides a mixture of management surveys and a  "cheers" feature authored by colleagues to encourage more frequent communication. The "cheers" allows management to commend its employees on a job well done and allows for improvement in relevant skills. This form of peer to peer recognition is an effective step in talent retention. Through this platform management can raise questions on a weekly basis and employees can answer them, anonymously if need be. The platform helps bring employee grievances to light so that they can be effectively addressed. This prevents any built up of team issues and enables tackling of pain points.
Slack
Slack is an innovative team communication solution that offers incredible functionality. Slack is an instant messaging and collaboration system that helps employees focus by enabling you to separate messages, discussions and notifications by purpose, department or topic. Employees can submit any feedback or grievances, and this information is sent to the appropriate Slack channel via API automatically. Through this, they can read accolades about themselves or others on the team, quickly and easily.
WooBoard
A recognized employee is a loyal employee. WooBoard is a cloud-based employee recognition platform to secure a motivated and engaged workplace. A survey conducted by the platform states that 67% of employees rate employee recognition as the top motivator for performance, above financial and non-financial incentives. WooBoard sets a stage for companies to promote their values. In this way, employees can align with these values and become motivated to achieve them.  Its help incentivize the stimuli behind performance, engagement and teamwork. It offers a Point system that rewards points to users based on their engagement activity such as sending or receiving "woos" etc. WooBoard also provides the service of creating and managing an employee recognition program.
Pomello
Pomello focuses on determining what motivates employees within the workplace thereby fortifying employee retention. Its aims at building a high-performance company culture. Regular surveys are sent to analyse engagement practices and see how they can be bettered. The analytics provides outline areas to improve employee experience and graphs help to determine whether employees are a perfect cultural fit in a team. It assists in calculating job satisfaction and recognizing the gaps between personal and team values.
Impraise
This is a full-featured employee review, feedback, and peer praise platform.  A unique feature is its key strengths dashboard. This is where employees and managers can list out the skills for the employee's role and then track feedback on that skill. It provides employees with a roadmap for professional development by measuring the proficiency of the employee's overtime.
Impraise can help managers set up reviews and ask key employees for quantitative and qualitative feedback on a staff member, as well as gather feedback on their own management performance from their direct reports.
Hppy
This is a platform that allows you to follow the moods and other factors affecting your employees. Hppy is an interactive platform where managers pose questions and employees can respond with only three replies namely happy okay or sad. By monitoring the trend in their replies managers can send thank you cards to lift their spirits. Managers can also calculate their team's or company's HppyIndex or happiness index and use this in reports.
This content was brought to you by Evalground Online Testing Platform. Evalground is an online assessment and test evaluation system focused on helping Recruiters in initial screening of potential candidates from an ocean of job seekers in an automated way.Evalground supports Online Aptitude Tests, Spoken English Communication Skills Assessments, Coding Contests in JAVA, C, C++, Ruby, Python, JavaScript and PHP.  Evalground also supports Automated asynchronous interviews. Evalground Screening Tests can be used by Recruiters during campus hiring or to screen walkin candidates.