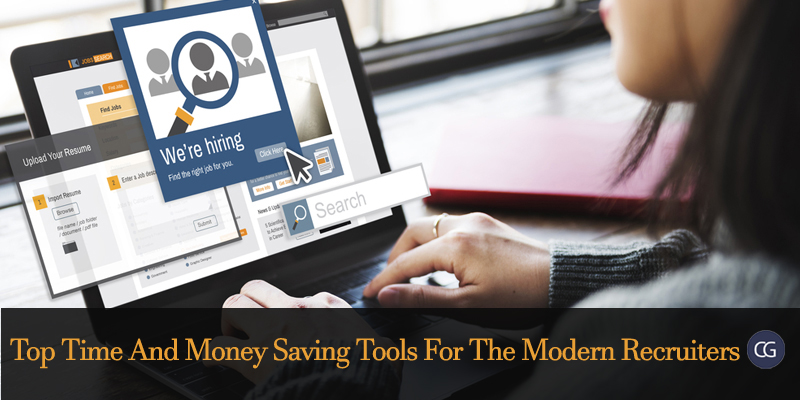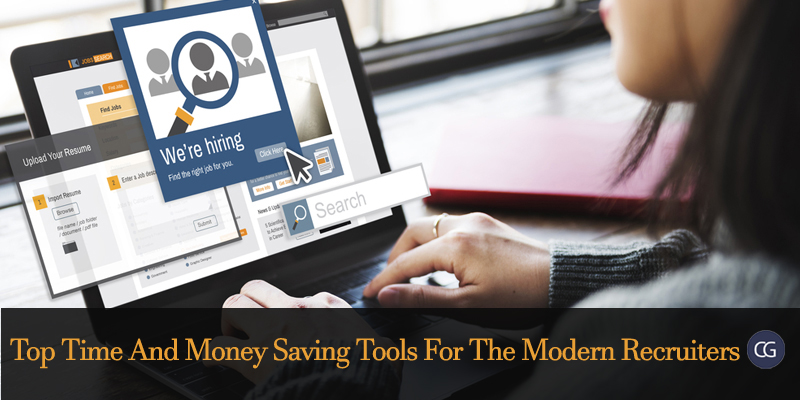 One of the greatest challenges nowadays recruiters are facing is finding the time to do everything with their busy schedule. Today, for nearly every problem, there is a solution in form of tools that technology can provide in terms of time management for recruiters. From scheduling interviews to relationship management, and everything in between, use these tools to clear up some time. And thus if you have adopted this technology, it results in major cost-cutting and time in the overall recruitment operations.
Better time management and cost-cutting strategies will ensure productivity and keep a recruiter on track to find the right candidates. What you can do here is take use of calendars, scheduling tools, and some kind of time-trackers to stay organized. Also, take advantage of communication platforms to keep all sort of digital interactions with candidates in a simple way. And don't forget to use candidate management software that will keep all of your contact lists in order with valuable insights. Finally, when you're ready to go break a leg up, choose that specific multi-featured solution, designed specifically for recruiting, which is right for you.
Try at least one of these suggested tools today to streamline your recruitment process and stop wasting valuable time and money.
Online Calendars, Time Tracking  and Scheduling Tools
First things first, always make sure that you're utilizing the handiest to use systems for keeping track of your days, and that you're not still just writing every small detail into your paper notebook. Take advantage of calendars, time tracking and scheduling aids technology to make sure your daily recruiting schedule is well-organized and productive.
Google Calendar
This classic productivity based tool is still the most popular online calendar in the current market. The numerous functions and automatic integration into Gmail provide a commodious solution. You can access this platform from a computer or any smart phone and online (compatible with Chrome, iExplorer, Safari and Firefox). This ultimate calendar tool and all its attributes are free.
Toggl
This ultimate timer tool is insanely simple to go on. It is so simple that any recruiter will actually use it. One-click time tracking can help you to organize your time by projects or tags, and mark any items you want to show as "billable." To use it, you can simply sign up for free and pay a maximum of $49 each in a month.
Interviewer assistant
Being a recruiter, you can save your time and money by scheduling interviews with Interviewer Assistant. This platform can actually allow you to design customized job invitations, creating new interviews and invite candidates right inside from the dashboard. You can also try a 30-day free trial, and email the tool provider itself about pricing for $12.50 and up each month per user.
Communication Software
Being a recruiter if you're communicating with candidates all the time, so why not set up the part of this hectic process to run on autopilot? And if you're sending multiple personalised messages via email or text, try out these tools to make it easier on yourself.
TextMagic
Text messaging can be an important and powerful communication tool for any recruiters. It is also a faster communication method than email (people usually checks their mobile phones more often than their email inbox) and non-interfering like a phone call. This bulk SMS solution tool will help you with candidate communications. Text message scheduling, contacts & list storage, two-way SMS chat and more will cost with varying plans and options to choose from.
MailChimp
Use great looking email templates and keep a track of all your mailing list with this easy-to-use tool. It is absolutely free for up to two thousand subscribers and Twelve hundred emails per month. If your subscriber list increases, so have to pay some price.
Candidate Relationship Management Systems
As a recruiter, you always need to gather and order information about candidates and manage the relationships accordingly. If you really want to have a faster way to organize and keep track of your candidates' records, you're going to need a CRM. Here are a couple of trusted tools to help you find the right people faster.
SmartRecruiters
This candidate relationship management tool allows a recruiter to find and acquire the talents you need: create exquisite career sites and share jobs on multiple job boards. With SmartRecruiters you can actually become a communication guru, because it is very easy for you to collaborate with both your candidates and your hiring team. And, finally, management can take advantage of analytics and integrate with your ERP. Truly it's an all-in-one solution!
Recruiting.com
Designed basically for recruiters, this candidate relationship management CRM platform has everything you need to search for talent, aggregate and engage candidates, communicate in real time and manage jobs. This tool can turn your "black hole" of resumes into an effective resource for easy building and managing a pipeline of a qualified pool of candidates.
Multi-Featured Solutions for Recruiting
If recruiting is your sole and whole purpose, then one of these tools might be for you. The range of features that these solutions provide is nearly everything that you will need to find, communicate and hire potential candidates.
Zoho
This is the ultimate tool for recruiters, having attributes like website integration for career landing pages, posting to multiple popular job boards, automated resume capture, social media connections. Zoho also offers some of the useful features like document importing and collaboration, various tracking, candidate management and analytics functions. You can also take advantage of the marginal toolkit for free and the most elaborated options for $50/ month.
Jobvite
You can use this solution for referrals, hiring, engagement, video interviewing, and branding assistance. This useful platform offers a ton of helpful resources like ebooks,  webinars, podcasts, infographics, data sheets, analyst reports and more.
Video Interviewing Tools
The popularity and power of video interviewing software are quite well known. If your company isn't already leveraging video interviews, you may just find the perfect tools on this list. If your hiring process already includes video interviews, then you probably want to consider switching over to one of these solutions.
GreenJobInterview
Do you want to save money and your valuable time? Do you want a reliable tool that you know will be around for the long haul? The main reason why GreenJobInterview landed on this list is the tool's top-notch collaboration capabilities. Members of the recruiting team can share notes and ratings with one another with incredible ease, thereby facilitating better hiring decisions. What more could you want than a video interviewing tool that also makes teamwork easier in the office?
EasyHire
EasyHire is a cloud-based interview tool that combines the power of on-demand and live video interviews, interview analytics, real-time skill assessment and collaboration to speed up the candidate's hiring process. It also enables efficient screening of any number of candidates to get a deeper insight into personalities in a standardized way.
This content was brought to you by Evalground Online Testing Platform. Evalground is an online assessment and test evaluation system focused on helping Recruiters in initial screening of potential candidates from an ocean of job seekers in an automated way.Evalground supports Online Aptitude Tests, Spoken English Communication Skills Assessments, Coding Contests in JAVA, C, C++, Ruby, Python, JavaScript and PHP.  Evalground also supports Automated asynchronous interviews. Evalground Screening Tests can be used by Recruiters during campus hiring or to screen walkin candidates.