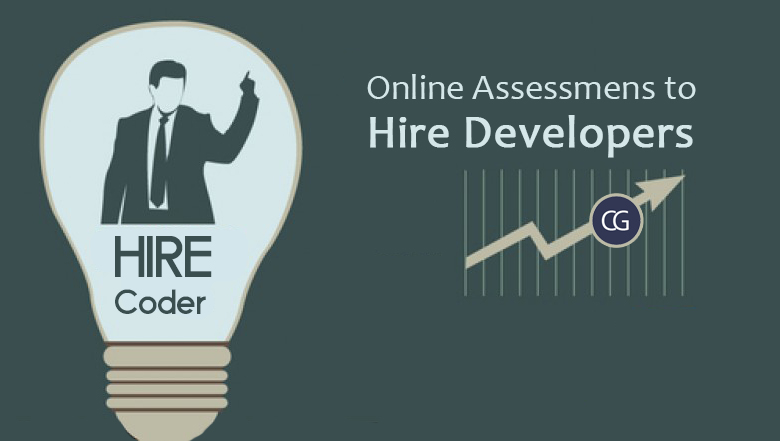 Hiring tech talent is strenuous.
But should it be? Not one bit!
It is well-known tech recruiters find filling tech roles challenging. You hire a coder you think will change the tech game in your company and it turns out he does not have any logical or practical experience of the needed technologies. We know there is a great gap in hiring, especially in the technical field, with the reports and survey demonstrating that active job searcher's enthusiasm for programming job meets just 29.4% of the business request and dev operations postings meet only about  39.6%.
With organizations edgy to accomplish their hiring objectives, they frequently succumb to hiring subpar candidates, with results showing, over half (53%) of respondents have enlisted tech talent regardless of candidates not meeting the expected set of responsibilities and necessities. So in this article, we will discuss a few things that might help you next time when you hire a coder.
Apart from this, below are a few factors that make tech hiring, harder than you would like:
Recruiting technical talent without the tech knowledge

A growing amount of passive candidates

Out-of-date, cookie-cutter, job descriptions

There are too many candidates to filter from, resulting in too many resumes to scan and shortlist for interviews.
Today, thank your stars, for we, bring to you, a chance to hire candidates high on the learning curve.
Programming engineers in a way have to be engaged with all areas of advancement from programming, planning to test. They should have hands-on exposure and involvement in at least one programming language and essential comprehension of engineering concepts. Also, they are required to have solid thinking and critical problem-solving ability. They are also required to have logical reasoning and an inclination to follow an organized approach.
For this today, there are online assessment tools that aid recruiters in achieving their targets in a superior and exponentially effective way.
Evalground is one such platform that specializes in technical aptitude tests and quantitative fitness tests which enables the selection representatives to assess applicants on basic, advanced, tangible, and other intangible soft skill capabilities to guarantee that top performers with the right cultural fit and job-fitment, get to the last interview rounds. Our meticulously crafted, subject matter expert-backed, the library will enable the recruiter to pick the best of the class candidates from the lot. This will help streamline the entire recruitment procedure by influencing it and cutting down on time and costs.
The online assessment challenges your candidates and helps recruiters assess candidates on hands-on programming skills, and numeric capacity to help quantify candidate's critical thinking abilities and how powerful he/she is in understanding and reacting to problems.
With an array of technical skills, like front-end development, java development, Android skills, and many more, our repository of programming challenges, questions, situations have been developed with a strong focus on analyzing the coding skills of the candidates and furnishing easy to interpret results as actionable insights on candidates.
Hire Coder and simplify your technical assessments, hiring, and filtering with Evalground's online automated tests. The bonus here is that quantitative fitness, overall,  helps measure the candidate's ability to take an organized, structured approach in a work environment.
In the digital age, fast-moving organizations can no longer afford to hire employees just as per their resumes and the recruiters' gut instincts. That's why the use of assessments in pre-hiring has become very popular, not just for IQ skills, but for coding skills as well. The goal here is to use an assessment that lets you dig deep into a candidate's skills in ways that can't be achieved through group discussions and long interviews, without bias.
However, the most popular form of assessment is MCQ-based which falls short of capturing the hands-on skills of the candidates applying for a coding role. Since the candidate selects a response from a list of alternatives rather than supplying or constructing a response, multiple-choice question-based assessment only tests knowledge and recall and not creativity, unique thinking or the ability to construct. While hiring coders, it is necessary to test the candidate's skills in real-world situations, customized to your organizational needs. This cannot be achieved entirely through MCQ-based assessments and for this, Coding simulator-based assessments should be used.
In the case of a coding simulator-based assessment, it is the right tool to hire the right coders. This is because the candidates are made to write code from the scratch, and then the code is evaluated on various parameters. These tests are designed to just to check for common coding techniques, but also analytical, interpretational, and a more holistic approach to problem understanding and solving.
Here are some top benefits of  using online assessments when you hire a coder:
Predict high performers using customized reports

Screen candidates from the comfort of your cabin with remote proctoring

Choose from a set of standardized tests or tailor-make your own test, keeping in mind your industry and requirements, from our library of coding challenges.

Simulate stunningly real coding environments

Automatically evaluate candidate's code on various parameters.

Nullify the distance through the opportunities opened because of online assessments and remote proctoring

Test results and feedback are immediately available.

Promote positive brand recognition

Tests can be assembled, reviewed, edited, and published in one go. No trip to the printer and copier!

Prevent cheating by our superior cheating prevention mechanisms like, remote webcam proctoring, randomizing order of questions, views, question jumbling, etc,  especially for bulk-hiring and taking tests in close quarters.

Export results for closer examination and long-term records.

Reduce costs both long-term and short-term. Electronic assessments are reusable and don't require paper, ink, or dedicated scoring equipment

Host online tech contests and hackathons.

Get to test drive your future candidates and recruit a candidate with problem-solving ability.

Reach wider demographics and increase the percentage of the total diversity of hires.

Eliminate the probability of errors as online assessment platforms will provide accurate auto-evaluated results

Look for the ability to troubleshoot candidates

Simulator-based tests create a real-time environment to check the candidates' capability to work on real-life projects.

Check not just the quality of the code but the scalability as well.

24×7 availability of support staff for tasks ranging from candidate profile collection, test creation, hackathon promotions, lab settings evaluation, test dry run, coordinating the test to ensure error-free test execution.
Online assessments and it's many applications
Below are a few of the top ways online assessments can be helpful to hire a coder:
Walk-ins

Hackathons

Campus brand ambassador

End-to-end hiring

Get creative, the tests can be custom made for scenarios
Ridiculously Simple to Use
1.Create a Test
Pick from an inexhaustible list of pre-built assessments or customize one to fit your requirements.
2.Invite Candidates
Generate a test link that can be sent via email or have a public link generated that can be shared on platforms, social media, etc anywhere in the world to open the opportunity to the candidate.
3.Finalize on the top picks
Detailed reports to help you the recruiter, decide who you want to move ahead in your organization.