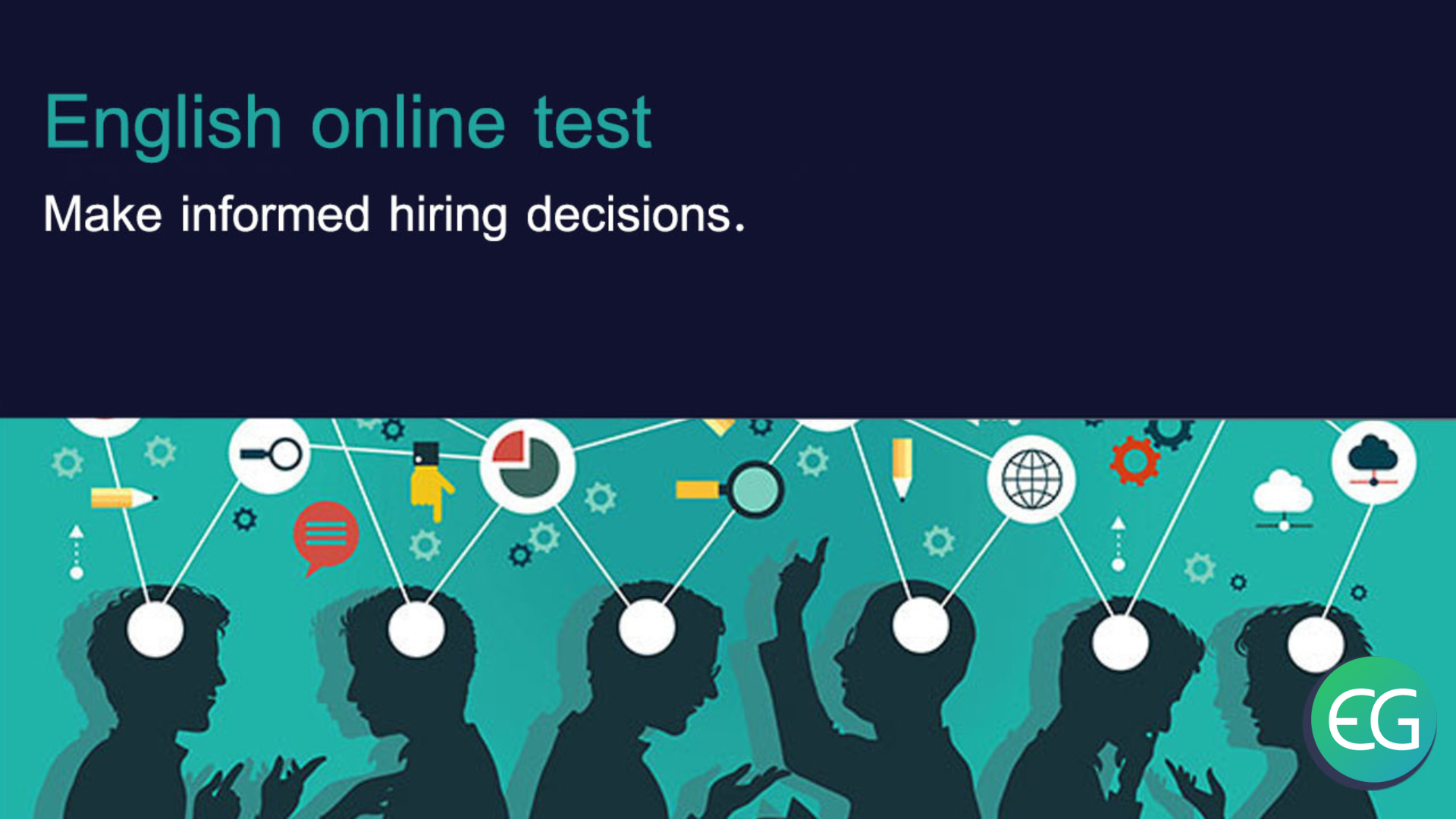 English online test – Let us now see how it can exponentially improve the quality of your hire
Globalization is the very result of communication and communication that is good means saying just enough!
If you actually saw it this way, the very core of a successful organization has to be a workforce running on the strong backbone of effective communication skills, that are compliant with the global industry standards.
It goes without saying that these days, candidates are supposed to take things up a notch understand the band requirements, interact with both the internal team and externally. Today, recruiters are scouting for talent, that apart from having the required technical, logical skills, are also proficient in soft skills and English communication skills.
Language and communication skills are a major area of concern across India, defining what a candidate has to know as a prerequisite or the skills they have to be able to demonstrate has been the subject of debate and concern for the stakeholders.
The Council of Europe presented the Common European Framework of Reference for Languages (CEF or CEFR). CEFR was developed amid the day and age of 1989-1996. Since then, CEFR has been considered as a globally accepted framework of excellence to examine one's effectiveness in the usage of a language extensively. It is a sort of reference guide that can be easily followed by anybody who wishes to educate, evaluate, improve and enhance one's skills regarding a specific language.
CEFR Test or Common European Framework of Reference for Languages is a widely popular standard for depicting language capacity worldwide. The CEFR was envisioned and put together by the Council of Europe in the 1990s as a part of a more extensive effort to advance collaboration between language instructors over every European nation. The Council of Europe likewise needed to improve lucidity for businesses and educational institutions who wanted to assess and evaluate candidates' language proficiency. The framework is proposed to be utilized in both teaching and evaluation. It portrays the language capacity of the examinee on a six-point scale, from A1 for beginners, up to C2 for the individuals who have aced a language. This makes it simple for anybody involved in language educating and testing, for example, educators or students, to see the degree of different qualifications. It also implies that businesses and educational institutions can easily compare the candidate qualifications to other exams in their country.
The advantage of testing a candidate on an English online test and language communication is a list that goes on like a bottomless pit, creating possibilities each day to grow your brand globally.
Need more reasons on why to on-board pre-assessed candidates through today's trending English online test
Increased efficiency and decreased time Clarity and Concision

From your end, less preparation, less after work

Reduce long-term costs. Online assessments are re-usable and you can say no to tedious pen-paper tests.

You increase your legal defensibility by improving the objectivity of your organization's candidate selection process.

Check candidates on areas around corporate communications, which is an entirely different ball game.

Take them on a dry run and check if they can participate effectively as a member of a team

Get to a wider audience from the comfort of your cabin.

Get more than just data, get a detailed analysis

Win the ultimate war and eliminate human error

Easy to interpret reports supported with graphs and info-graphics
Here you can find a detailed guide on how you can recruit the perfect set of pre-assessed candidates for your organization.
Specifically speaking about English communication skills, let us now see what do the English online tests or skills assessments measure.
Briefly speaking, a good communication skills assessment, recommends tests by building an India-specific framework for language and identifies a new entry-level for English communications skills test.  These check candidates on five brief parameters:
1. Listening – Active Listening
Candidates have to listen to recorded texts, this increases in difficulty as the test proceeds and is also based on the candidate's response. These tests are adaptive in nature. These could vary from monologues to conversations and many more.
These tests apart from measuring the verbatim understanding to follow directions also checks on cognitive loads like the ability to make inferences.
2. Lexical- English Speaking Skills
These questions usually check the vocabulary and diction, also measuring the candidate's ability to define words and the right possible usage of them, multiple possible meanings of the word, pronunciation, etc. These tests evaluate respondent's precision in applying the word correctly in various given situations.
3. Reading- Reading Comprehension
This test measures how a candidate understands the context and the purpose of given information. A candidate is evaluated on the comprehension of explicit supporting details and the chronological order of events in the text. It also tests the respondent's ability to draw inferences, and differentiate between facts and opinions expressed in a moderately complex text
4. Writing- Grammar and Vocabulary
This area tests the candidate's ability to frame both simple and complex statements and questions, the usage of the right word in the right tense keeping in mind the situation, it also checks for the right part of speech, modals, prepositions, punctuation, and adjectives with the aid of writing simulators.
There are dictations embedded in the test that help assesses if the respondent is framing grammatically correct sentences. Apart from this, you can also evaluate a candidate on his ability to make inferences and then draw conclusions.
5. Corporate communications
These are tailor-made keeping in mind the industry, organization, and requirements. One can check candidates on areas like crisis management, presentation skills, public relations, ability to influence an audience or team towards the achievement of a target, etc.
Recommendations:
So finally what we say is you are looking at profiles on the lines of sales, marketing, customer support, customer care, front end or back end support, BPO's, tele-caller executives, etc these English online tests would be the most appropriate. They are extremely customizable as well.
Come take a look at what Evalground has to offer and let an expert walk you through how best to optimize your hiring process!
So before you dive head in to try an online assessment platform, remember some of these pointers
Make sure the  platform has an extensive library

Check the reports and see if it is the answer to your queries

See if the tests assess candidates on not just theoretical but practical scenarios as well

Look for cheating prevention mechanisms

This one is a no-brainer, but look for quality support and assistance

Look out for a platform that helps filter out candidates as per the job  feature

Understand what are your  requirements before you start looking for a platform, or just ask for help

Look for a  balance in the test you have chosen, keeping in mind your industry, organization, and requirement

We understand this is for the English communication skills but remember to not miss out on aptitude as well

Finally, don't worry you got this!
Come take a look at what Evalground has to offer and let an expert walk you through how best to optimize your hiring process!
This content was brought to you by Evalground Online Testing Platform. Evalground is an online assessment and test evaluation system focused on helping Recruiters in the initial screening of potential candidates from an ocean of job seekers in an automated way.Evalground supports Online Aptitude Tests, Spoken English Communication Skills Assessments, Coding Contests in JAVA, C, C++, Ruby, Python, JavaScript and PHP.  Evalground also supports Automated asynchronous interviews. Evalground Screening Tests can be used by Recruiters during campus hiring or to screen walk-in candidates.